Holder Volcano

Member of the Uzbek Union of Writers
Review by an unknown reader about the short novel of Holder Volcano "Falling leaves" in the electronic library"Ridley".

Dear readers, we sincerely hope that the short novel of Holder Volcano "Falling leaves" will not look like any of the already read by you in this genre. Through images do not remain without attention, appearing in different places of the text they perfectly harmonize with the main line. It is clear that the issues raised here will not lose their relevance in time or space. Considerable attention is paid to the place of events, which gives the color and realism of what is happening. Fascinating, sometimes funny, very touching makes it possible to think about yourself, evoking memories from life. Portrait of the protagonist picked up very well, from the first lines imbued with sympathy for him, empathize with him, rejoice at his success, and upset failures. There is a certain feature, try to go beyond the basic idea and to introduce the uniqueness, thanks to which there is a desire to return to read. As you get closer to the outcome, it becomes more important great and beautiful, cleverly hidden than what it seemed at first glance. As you get closer to the apotheosis inadvertently freezes the spirit and later felt the desire to follow multiple reading. In addition to the fascinating, exciting and interesting narrative, the plot also retains the logic and sequence of events. At first glance, the combination of love and friendship seem mundane and bored, but later come to the conclusion that the evidence of the selected studies. The short novel of Holder Volcano "Falling leaves" read free online unusual, as the product is sometimes incredible, but at the same time, very interesting and exciting.

19.09.2016.

Thank you very much for the sincere review of my work.

Sincerely, Holder Volcano.


The second review of an unknown reader about the short novel of Holder Volcano "Falling leaves" in the electronic library "Ridley".

Dear readers, there are interesting books, and there are very interesting books. To what category include the short novel "falling leaves" Holder Volcano you decide! Unwittingly living out the book - then disappear completely in it, then resume, finding Parallels and a private Foundation, and suddenly grow a soul. From the first lines visual images draw attention to themselves, they are in many ways distinct, colorful. The finale is a little tightened, but it compensates a totally unpredictable ending. Thanks to the dynamic and fascinating story, the book keeps the reader in suspense from beginning to end. Harmonious mutual admiration of conflict episodes with the external surrounding reality, once again confirm the talent and skill of the literary genius. Thanks to the mind, charisma, wit and nobility, you instantly feel sympathy for the main character and his companion. Soft irony along with comic situations are so harmoniously woven into the plot that they become an inseparable part of it. This short novel is a kind of mystery posed to the reader, and the usual logic is not to solve it, until the very last page. The Creator is in no hurry to prematurely reveal the idea works, but through the actions with the help of the hints in the dialogues gradually brings to his readers. The themes of love and hate, good and evil, friendship and enmity, no matter what time they are touched upon, always remain relevant and urgent.
-------------------------------------------------------------------
Thank you very much for the sincere review of my work.
Sincerely, Holder Volcano.


This short novel  has magic. If you start reading this book, you won't be able to stop.The story just drags you in like quicksand in the desert and swallows. Read and enjoy.

Copying, distribution, and commercial use the short novel of Holder Volcano "Falling leaves" without the written consent of the copyright holder is prohibited.

Sincerely, Holder Volcano.



"Falling leaves"

(The
short novel

)
(Translated by author)



Chapter 1
Spring fields



Spring, birds singing in the high poplars at field mill, where the white acacia. Recently, among the thorny branches of acacia could see a nest of magpies, and now it disappeared from sight among the leaves and flowering bunches of the tree. Magpies are very smart birds. They know that boys can't climb a tree, whose thorny branches, as its sharp spiny thorns may hurt to scratch his hands and feet and even to rip their harem pants. Acacia flowers have captured the soul like Souvenirs made from pieces of white porcelain. The pleasant smell of these bunches winds spread across the field where farmers work. Khurshida worked, knocking hoe on the rocky field. It was a girl of eighteen, fair-skinned, with a dense and gentle curly dark brown hair, with a slender figure and magnificent Breasts, with hazel eyes, and clear eyes. She is so beautiful smiling coral lips, showing white healthy and beautiful teeth, that a lot of guys in the village were crazy about her. But Khurshida did not pay attention to either one of them, as she felt for him the tender feelings called love. His indifference she has increased "oppression" on the lovers. She didn't even answer your love letters that boys wrote and passed her through her friends.

Khurshida"s father Abduljabbar very strict towards his daughter Khurshida and his difficult character and behavior more like a stepfather than her own father. He often drinks alcohol and satisfied with drunken fights. But Abduljabbar is a good specialist in the field of sheep shearing. He works as a mechanic on a cattle farm. Repairs on the farm milking machines, automatic drinking bowls, conveyors, cleaning barns, combines, forage shredders and so on.
Although Abduljabbar is not a religious fanatic, but he strictly prohibits Khurshida to go to parties dedicated to the birthday of her classmates, which was attended by boys. Abduljabbar swore that if his daughter Khurshida will disgrace their family, he will curse. So mother of Khurshida Raheela every day insisted that she did not play with fire and was cautious in communication with her classmates and other unknown guys, Raheela knew that the class of her daughter not all girls were friendly with Khurshida. That is, some girls are jealous of Khurshida and look at her with despise, because she's pretty and many guys were in love her but not with them.

With these thoughts in mind, Khurshida continued to work on the field, leveling soil for planting cotton. She loves to work in the fields alone, as nobody bothers to think about what she wants to think. Loneliness for her freedom was like the boundless sky. Sometimes Khurshida stops to straighten her back, listening to the distant of a sad voice of an alone hoopoe which comes from Willow Grove, where the wind wanders drunk. There, in the distance, a willow grove, a cotton field, she saw an alone tractor that silently glided over the field like a ship on the surface of a green sea of cotton. Khurshida thoughtfully watched agile low flying swallows. They flew over the fields, almost touching the ground, and its white belly and wings similar to bent black daggers with sharp blades. Then again she set to work, humming a sad song about love. And the sun slowly but surely rose to the tip of the sky. Khurshida worked on the field under the scorching sun and stopped work only when on the hill, the cook Tubo shouting the beginning to entice people for lunch.

-Choygaaaaaaaaa!- she cried, and her voice flew over the spring fields, like a bird freed from its chest.

Leaving the hoe on the edge of the field, Khurshida went to the side of the field mill. Approaching her, she smelled a delicate sweet smell fragrant acacia which bloomed near the field camp, which grew tall poplars and weeping willows. At this point, of the cultivator, which stopped near a field camp, jumped a young tractor driver of about twenty to twenty five, in a worn skullcap, tall, broad-shouldered, snub-nosed, with curly hair, with a mustache above fleshy lips, a peculiarity of the guy with a green scar on his left eyebrow. It gave him the appearance of harshness and masculinity. His appearance resembled a Roman Gladiator who fought with his bare hands with hungry tigers. Khurshida had not seen this tractor driver in these parts, but I just remembered his tractor, which she just watched from afar in the cotton field. While Khurshida was removed from the branches of the mulberry tree a small pouch in which was bread, sugar, welding, aluminum spoon, and a mug with a bowl, the tractor driver was already standing in the queue at the field tin samovar, where workers were poured theirself a Cup of boiling water. Taking her mug, Khurshida poured her the tea and also got in line. Seeing her, the guy turned to look and gave up his place. Not expecting such a gentleman, Khurshida thanked the young tractor driver and kindly smiled. After a few minutes the guy started to talk to her:
- Girl, let me tell you an amazing story while we stand in line. In short, yesterday I go past this tree - beauty!- from the white acacia flowers that you can't stop looking at. The acacia blooming was like a young bride in a white wedding dress! I stopped involuntarily admiring the unusual beauty of this tree, looking at it with delight, like a farmer who came from a distant village with a bag on his shoulders, who first saw the city. Then there was gunfire. I thought, there was a terrorist shooting at me from the machine gun. I quickly lay down on the ground, so he couldn't fire the whole clip at me. I layer down for a while and I look, and there's a singing magpie. Well, I felt ashamed about myself. Stood up, looked around, found my dirty skullcap, shook off the dust, jammed it on my head and went on. It's a good thing nobody but me saw it.

After hearing the story of the tractor driver, everybody having lunch amicably laughed. Khurshida too, then came their turn. But, unfortunately, boiling water ceased to flow from the samovar's tap. It turned out that the cause was the fact that in the samovar boiling water level dropped below the level of the faucet, so it stopped showering. But the tractor driver found a way out: he asked Khurshida to bend the samovar and pour the boiling water into a mug, which he set up.

- Okay - agreed Khurshida and when the young tractor driver framed his mug to the tap of the samovar, Khurshida gently bent the samovar. But then disaster struck: Khurshida accidentally dropped the samovar, and he fell over, the young tractor driver scalded with boiling water. Tractor driver, making a face from a severe burn, started to jump from the pain, leaning on one leg, pulling air into the lungs.

- Vsss -ah-aaah! Vsss-ahh-ahhhh! Ooooohhhh!- he jumped from the stinging pain and spun like a dog chasing its tail.

Khurshida started to cry, not knowing what to do and how to calm the poor tractor driver. And workers who had already begun eating, all got up from their seats, feeling for the tractor driver who accidentally scalded with boiling water. Some laughed, especially when the timekeeper Abdelkasim cried, you take off your pants and jump right into the pond!

- Oh, excuse me, for God's sake, mister! This is all my fault!.. Badly burned?! Poor!.. I don't know Your name... what your name? - Said Khurshida, crying and circling around the guy in confusion.

A young tractor driver, holding his scalded thigh, stopped for a moment and with a grimace on his face said:

- Me? A-aaaaah- ahhhh... my name is Sultan!

- Oh, Mister Sultan, sorry! I didn't want to... - said Khurshida with tears in her eyes.

-Don't worry, girl, about anything... Aa-a-ahhh-ahhh... Ahh-ahh-ahh....My leg will get better before the wedding said tractor driver Sultan, smiling through the grimace on his face, continuing to jump on one leg.
Then he asked, distorting the face of unbearable pain:
-And You? What's your name?

- Me? Oh yeah, my name is Khurshida.

-Very nice... Vsss-aaaaa-aah... Yyyyh! That's a beautiful name, like you, honestly. You, Khurshida, do not pay attention to me. Better get yourself something to eat. Its lunch time right now... - said Sultan, continuing to rely on one leg to alleviate the pain.

- No, I will not eat. Well, how am I supposed to eat when you suffer because of me? - cried Khurshida.

Here the tractor driver Sultan stopped limping and said.

- Well, Khurshida, now quit crying! After all, people are looking at us. Already released the pain, don't you worry. I have everything in order. Don't you believe my words? Well, then I have no choice but to prove to you that I'm healthy as an ox.
Here look and, humming a tune, he began to dance, stamping their tarpaulin boots, as a dancer with great experience.

Sultan danced, whirling like a whirlwind and singing cheerful music. Seeing this, everyone around laughed as if the viewers who are watching a funny presentation of a wandering artist. Khurshida was also smiling through her tears, rejoicing that the Sultan let go of the pain.



Обновлено (15.09.2019 15:16)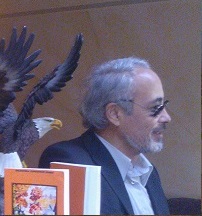 Holder Volcano

Member of the Uzbek Union of Writers

Chapter 22 of the short novel of Holder Volcano "Falling leaves"




Quiet leaf fall




The great chairman comrade Kokyutalov abu Salasarimsak ibn Guslvozhib Tezaktelbakezavuch released the Abduljabbar from the post of mechanic of cattle farm for a drunken brawl at the estate of his grandson, the little Turabitdun. And Abduljabbar, took home his daughter together with his grandson Turabitdun and strictly forbade Khurshida to meet Pathella.
- Well, nothing. Here I will gather my things and leave in Texas dreaming Abduljabbar. I will change my name to Douglas Steveenson. There I with their American counterparts in the rough jeans, pulled on the head a cowboy hat, I will work on a cattle farm. Going to ride a wild horse "Mustang" on the boundless steppes of the Prairie, rotating head over to lasso like a helicopter propeller "Apache." With the lasso will catch the horses and bulls in the cactus thickets. I will participate in the competition among the Texas cowboy's sheep shearing, and become winners. Then, having received a cash prize of five thousand dollars, I will go to a nearby pub, where whiskey flows by the river, and drink all this money to the last cent. Treat my colleagues and friends, and we will be going to have fun, sipping Scotch on the rocks and listening to fun cowboy songs. On the Buster, naturally a fight breaks out in which to stand in the side are not supposed to. According to the old tradition, I will also hit my head in the stomach and break the nose of one cowboy - Abduljabbar continued to fantasize. He did not remain in debt, have hit back, giving me in the face with his dirty fist. The other cowboys around us are going to have a massive fight, too... Tables will be overturned, bottles and glasses shattered. Someone will hit me with a bottle on the head, and it will break into pieces, but I will not fall, will not lose consciousness. On the contrary, will grab that cowboy out of them over the head like a propeller of a helicopter "Apache" and throw him out the window. Cowboy takes off into the street, screaming wildly. After that, the most important thing will begin - a firefight with revolvers. Dt-tish! Dt-tish! When local Sheriff Michael Jordan comes running with his rifle in his hand, I jump out and run, tumbling, so as not to clap a stray bullet. And there will wait for me, my anxious horse. It will be nervously snore, threw its head back, staring eyes of fear and tight and pulling on the bridle tied to the wall. I will quickly cut the bridle with a dagger and a cat jump will sit on a wild horse "Mustang". After vortex will jump in the direction of the sand dunes, where there are cacti and hysterically singing quicksand. Bullets with whistle will fly past my ears and over my head, and I will disappear from species for dunes - completed his fantasizing Abduljabbar.
Then he asked forgiveness of his wife and daughter because he gave his daughter to marry the nephew of the great chairman comrade Kokyutalov abu Salasarimsak ibn Guslvozhib Tezaktelbakezavuch. Listening to him, Raheela and Khurshida cried.
So, Khurshida came to live with her parents and commute to her old job, leaving little Turabitdun at home with her mom.
Autumn reigned in the city recreation Park.With maples and poplars softly falling red and yellow leaves.They lay on the lanes is so beautiful that the attack on them was pathetic.In some places fires were burning, similar to fuming volcanoes where a tourniquet fallen leaves.
Khurshida worked sweeping the area and as always thinking of the tractor driver Sultan. On wobbly benches sat a happy young couple, enjoying a quiet maple leaf. On the empty benches lay the fallen leaves of the thinning trees.
Khurshida stopped, seeing the group of women farmers, which the crowd walked through the Park like the tourists are foreigners. Since Khurshida was also from the village, the women caught her eye. It wanted to communicate with them. Ask who they are, where they came from and so on. It's interesting.
When she cautiously approached and greeted them, asking where they came from, one of the women said that Khurshida almost fainted. Turns out they came from the "Charvak" mountains, from the village of "Tuyamuyun", that is, from the mountain village of his beloved Sultan.
- Daughter, what's wrong with you, why are you pale? Are you sick? - surprised the interview Khurshida.
- Yes there is no, I have it all in order - answered Khurshida, and gently asked her if she knows of one man, named Sultan, tall, with curly hair, snub-nosed, with a mustache above fleshy lips and a green scar on the left eyebrow.
- We know him. He's our fellow villager. Sultan went to Tashkent to enter Tashkent state University. But we heard him the first attempt failed to go to this university, and he worked in the valley, the farm "Tillaquduq" simple tractor to preparing for exams in solitude and again try to enroll in Tashkent state University. Then we heard that he entered Tashkent state University and graduated with honors. After graduating from the University, he came back to our "Tuyamuyun". But for some reason didn't want to teach in high school and became a businessman. He opened a trading manufacturing company and built a rest house at the foot of the "Charvak" mountains on the basis of this company. Rich guy, lived in his two - storey cottage-told another woman.
-Yeah? He lives with his family, so he's married? - asked Khurshida. From the excitement of her dry throat.
- No, Sultan not married - said the first companion Khurshida.
- Why didn't he get married? - Khurshida asked and then blushed at her own stupid question.
- He loved a beautiful girl named Khurshida, when he worked as a tractor driver on the farm "Tillaquduq". How much his mother begged him to get married, but Sultan never started a family, led a lonely life. The poor man died. And what he is, excuse me, have you? Friend, I guess. It is clear that we studied together, so in this, in Tashkent state University. Uh-oh, ruthless life! - said second companion. From this terrible news from Khurshida pale lips.
- That?! What are you saying, aunt?! - Shouted Khurshida, staring their eyes out in horror.
- Why? I told the truth. He died in the spring of loneliness, sadly looking through the window of his two-story cottage on the blooming white acacia, which he planted. I know better than anyone, since he lived next door to us. Man was modest, polite and always all helped, than could. When he died, all the people of our village, from small to large, cried as if the people's rain had died. Five thousand people came to his funeral, you know? And coffin of Sultan people suffered at the cemetery on their shoulders, passing from shoulder to shoulder without any traffic. Everyone says he died of an incurable disease called love. By the way, the holiday House he had built, he named his lover. Yes, at the entrance of the rest house he installed a huge neon sign, where the volume of neon letters written the name of his beloved girl "Khurshida". The name of the night is. Every night when we see this glowing sign, we sadly sigh, remembering the poor Sultan said first companion Khurshida. After that, ginseng went to the side, where a huge carousel rotated with a creek.
Khurshida from impotence sat down on a wooden bench, as a suicide, sentenced to death in court. She sat as if the mad, pale face the face of. Then, clasping her head with both hands, she wept aloud.
In autumn Park there was a quiet leaf fall.


End.



07/09/2014.
8: 27 PM.
The city of Brampton.
Canada.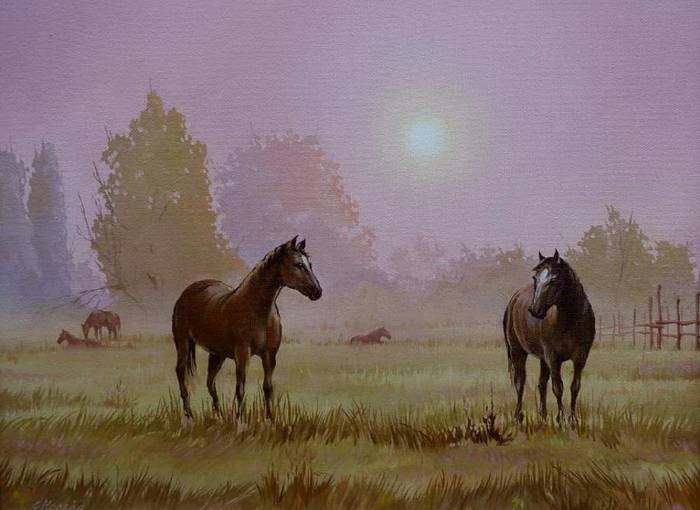 Обновлено (16.04.2018 15:45)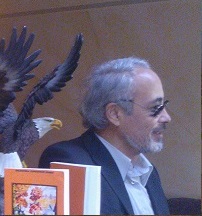 Holder Volcano

Member of the Uzbek Union of Writers

Chapter 21 of the short novel of Holder Volcano "Falling leaves"




The fight in the birthday of Turabitdun





Khurshida's son turned one year old. She wanted to name her baby the tractor driver Sultan, but her husband Pathella and mother-in-law, Khurshida suggested to name the baby Turabitdun in honor of her grandfather, who showed the presentation at weddings, running freely on the high rope with a pole in his hands and directly into the rope cut the sheep. Recently the whole family celebrated the birthday of Turabitdun for a rich banquet. The birthday was attended by parents of Khurshida who sat in the place of honor at the table. Abduljabbar was always tipsy and sat holding his grandson in his hands, kissed him on the cheeks, rejoiced.
- I can see clearly that my grandson Turabitdun will be a great person! he said proudly.
- Oh, yeah, you're right - confirmed the words of his test Pathella, lighting candles, inserted into the beautiful cake.
- Come on son; show me what you can do. Let's get you out here, the booze you probably hid in the Saratov fridge. What speech generally can go about a party with no alcohol?! Let us drink to the health of my grandson Turabitdun and for the health of my idol the Great Chairman, comrade Kokyutalov abu Salasarimsak ibn Guslvozhib Tezaktelbakezavuch! - said Abduljabbar, raising his grandson high and looking him in the eye. Hearing this, Pathella looked at Khurshida say, what to do? Khurshida called her husband into the kitchen and said in a whisper:
- Pathella, father already sitting drunk. If you pour more on him, that's all. He's going to start getting bigger. Tell him you're not a drinker, and we don't have vodka in the fridge.
- You, that honey, I so not can. How can I fool my father-in-law? He is for me like a father. What's he going to think of me after that?! I don't want our father to think of me as a greedy person. What if he gets out of his seat and leaves?! Or, say, go to a nearby pub, drink vodka out of a bottle, empty it all standing, and come back to us? Isn't it better to have a drink with him one hundred and to remove the vodka from the table to hide it. Another option we have, love - said Pathella also in a whisper.
- Well, as you know. Be extremely careful. And then the father of such a nature that it will not find - said Khurshida.
- Don't worry darling, everything will be okay - said Pathella, kissing his wife. Then he took out vodka from fridge door and headed to table, for which sat his mother -in -law and with his father-in-law.
Seeing a bottle of vodka in the hands of Pathella, Abduljabbar predatory happy,
- That's ours! - He said, rubbing his hands together like a fly that rubs paws.
- Yes, father -said Pathella, also smiling.
Uncorking the bottle, he carefully began to pour into bowls. Watching his movements, Abduljabbar could not resist.
- Well, You, my son-in-law, what you as the pharmacist who weighs snake venom? Hands You are shaking like a cheque, who suffers from Parkinson's disease. Pour the bowls full! Today we have a round date, a family holiday! We celebrate the birthday of my first grandson! Let's drink and be merry, while our ships will not sink in a sea of vodka! - He said.
- Well, father - obeyed Pathella and filled with subtle and sonorous Tashkent cups vodka. After that, they drank for the health of the birthday boy, choking with bowls, and tasted salty cucumber.
Pathella wanted was to quietly remove the vodka from the table and hide, but he did not.
- Where do you take the vodka, my dear son-in-law?! It is not good to complete the penalty not sacrifice, comrade executioner - said Abduljabbar, deliciously munching a slice of salted cucumber and wiping his lips with a towel. Then he offered to drink the health of his idol, the Great Chairman of the collective farm comrade Kokyutalov abu Salasarimsak ibn Guslvozhib Tezaktelbakezavuch. When they emptied a bottle of vodka, Abduljabbar became embittered. Barely looking at his grandson Turabitdun, he began to speak.
- Turabitdun, you are my first grandchild, and when you grow up, you will become a mechanic, of the animal on our farm "Tillaquduq" and be involved in shearing sheep on flocks as I do! - he said.
- No, father, you're wrong. Our Turabitdun when you grow up, you will become a singer. I will create all conditions for him, buy him a piano only Turabitdun became a great singer. I'm ready to die, after Turabitdun coming on stage of the Palace "Khalklar dostligi" in the center of Tashkent and sing a song of a poor soldier, who lost both eyes in the war and lying in the hospital, sang the sad song of his wounded countryman who was discharged from the hospital. The blind soldier sang about so:
- Oh, brother, if you get to the homeland alive and well, the first thing to say Hello to my father!
Also say Hello to my poor mother, who, stumbling, runs out to meet you, to hear good news about me.

Pathella sang a sad song about a blinded warrior, knocking to the beat on the table. Abduljabbar got angry.
- No! I don't want him to become a singer! Turabitdun will be the only mechanic of the animal on our farm "Tillaquduq" and will shear the sheep in the pasture with the help of machines with elastic shaft! I'm ready to die, not sparing anything directly in the collective farm club, when my grandson Turabitdun will receive an honorary diploma from the hands of my idol, the great Chairman of the XXI century comrade Kokyutalov abu Salasarimsak ibn Guslvozhib Tezaktelbakezavuch, demonstrating their art in the shearing of sheep and goats! -Abduljabbar shouted.
- No! Turabitdun my son, and he will become the person that I dream of! He will be a humorist, will make people laugh at weddings, and will make a lot of money, he will build a cottage at the foot of the "Khumsan" mountains: there will be picnics, fishing, hunting saiga and tapirs in the steppes and all that! If he disobeys me and becomes a mechanic in a livestock farm, I'll take a hunting rifle and shoot myself! - replied the father-in-law Pathella.
- You, son-in-law, don't play with fire! And then I have a very bad temper! Don't cross me! If I said that Turabitdun you'll be a mechanic of the farm animals, then so be it. Oh, you decided to shoot! Yes bullets pity on you! No offense, but people like you need to kill with a shovel to save a bullet! Long ago I would have strangled you with my own hands, but you remain alive only because of my respect to your uncle, the great chairman, comrade Kokyutalov abu Salasarimsak ibn Guslvozhib Tezaktelbakezavuch! So, think before you say anything, make a statement or, say, petition - Abduljabbar said.
- No! My decision is firm and not negotiable. My son will only do Show business! - shouted Pathella.
- Oh, is that so?! Well, now you blame yourself, you're in the rectum! - said angry and drunk Abduljabbar. With these words he lashed out on his son-in-law and began to strangle him with all his might. But Pathella managed to free his neck from the sharp as pincers of a crab at the hands of Abduljabbar. He not only defended himself, but went on the offensive, throwing punches and kicks to the vital organs of his father. Women and small birthday Turabitdun began to cry and scream. Khurshida also cried and begged them to stop the fight. She tried to separate the fighting men, but they fought like fighting dogs.
- Who's the rectum, huh? Who is the horse?! And let me repeat, a goat smelly again, something I can't hear! You allow yourself; the cattle are dirty, which goes to the farm, sinking knee-deep in the dermis! I'm respected, accepted, treated, and you, instead of saying thanks, wipe your ass with the tablecloth, insult, shake your right! Who are you to dictate to me?! Or have you forgotten who I am?! I'm the nephew of the Chairman of the Collective farm"Tillquduq" Mr. Kokyutalov abu Salasarimsak ibn Guslvozhib Tezaktelbakezavuch! Enough of my bit, and you immediately be fired and go to jail for years! - said Abduljabbar, continuing stubbornly and desperately fighting.
- Are you a man or a snitch, not shorn sheep "Gissar" you with a huge rump! Well, go tell your uncle and have him kick me out of the job if he really needs to lose a talented professional like me! - said Abduljabbar, and with a distorted face with anger and contempt, hit with a fist Pathella. From a strong blow of Pathella flew and fell on the table. The table broke into two parts. And the cake flew into the air and turned over on the fly, hit right in the face of Abduljabbar. While Abduljabbar was wiping the cake cream from his face to open his eyes, Pathella managed to get up, grab a piece of the board of the collapsed table and hit hard on the head of his father-in-law. Abduljabbar crashed to the floor, unconscious.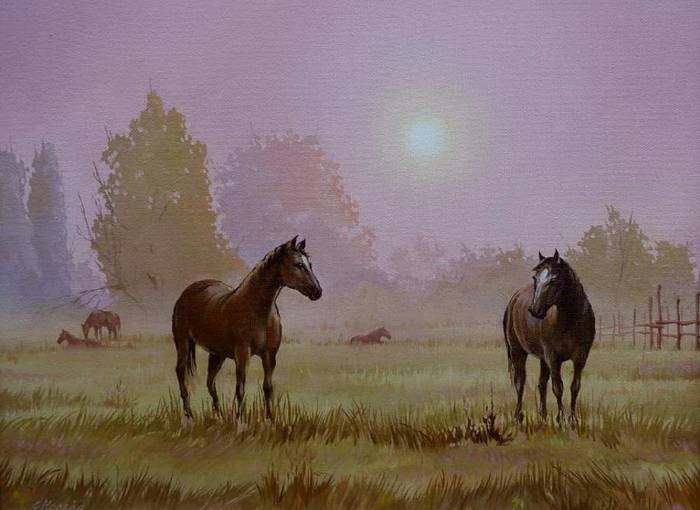 Обновлено (16.04.2018 15:45)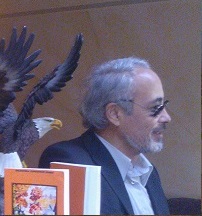 Holder Volcano

Member of the Uzbek Union of Writers

Chapter 20 of the short novel of Holder Volcano "Falling leaves"




Writer Qalandar Hazrat ibn Abdel Fattah




After Khurshida angered the visitors by its hysterical, the owner fired her dining room. She had to find a new job. After a long search, she still found a job in the city Park of culture and recreation. She started working there as a janitor and cleaned the Park with a broom with a long wooden handle. Khurshida performed the tasks given to her by the foreman. Work in this Park liked it even those, which in it, too, grew white acacia. Where she sometimes sat on the bench under the white acacia, eating his meager dinner, she feels as a mother field camp, where there was exactly the same locust, which became a symbol of her love. On the lake, people riding families on boats, some crowds walked through the Park where it was shady, clean and cool from bubbling fountains. Many preferred to ride on the merry-go-round, others rested on other attractions, ate ice cream and drank soft drinks. Especially attracted the attention of Khurshida, well-dressed couples in love, who walked in the Park, walking under the handle, laughing loudly. Khurshida looked after them with envy, thoughtfully leaning on the handle of the rake or shovel with work gloves on her hands. Entry days, Khurshida did not rest as other workers, and went into wide field and in the thickets among the juniper bushes collected dung for the winter, despite the fact that she was already two months pregnant. To collect dung for her was like a good walk in the fresh air, a kind of rest and freedom, where she could think about tractor driver Sultan as much as necessary and no, it does not interfere. Every Sunday she went to the side of a wide field, with a bag in her hands, like people who go to the forest to pick mushrooms. She rejoiced every time she found dung, as an avid mushroom picker who is happy to find a mushroom. As this is ancient free of dried fuel was easy, Khurshida did not make special work to lift a sack of dung. Pressed dung reminded cakes could be found mainly in those places where cows grazed all summer. Khurshida today decided to collect dung at the edges of cotton fields in the juniper bushes, thickets and on the banks of the river at the ravine. Collecting dung, she looked around; making sure no one was around, she sang a sad song about love and separation. She sang enthusiastically and beautifully, like a professional singer. She came to herself and blushed only when I saw on the shore in the middle of tall grasses, the man who was sitting with a fishing rod in his hands. He looked at Hurshida with interest, and she became uncomfortable.
- Sorry, I didn't know you were fishing here. I feel sorry. I probably scared the fish -sheepishly said Khurshida.
- No, on the contrary, you helped me, calling all the fish here, and their magical songs! I was interrupted by the beautiful songs you sang. I interrupted them, coughing like a sheep with leaky lungs. I have a bittersweet so bitter that when I do a puff, the smoke stinks in my lungs like an arrow, because I smoke a flywheel, twisting a piece of paper. And you sing, just like the legendary French singer Mireille Mathieu. At first it seemed to me that these songs are heard from the transistor radio, and sings a professional singer. Can this so and there is? Are you a professional singer? - Fisherman said.
- Yes Ah, that you, what I have talent! I'm not a singer, but a simple caretaker. I work in the city Park of culture. Sweeping the territory - explained Khurshida.
- No, You have to work not as a janitor in parks, but in Philharmonic halls and go on tour giving concerts all over the country! You have a loud and clear voice like a tuning fork, like a silver bell that rings zing! Dzin! Dzin! But do not forget, God forbid, you leave the art and will not sing for the General public, the story Will not forgive you. And the future generations will curse you with glee. I appreciate talent, because I'm a writer. Write a book. Recently wrote a very interesting novel. "The driver" it's called. In this novel, my literary hero Kosakalparazet Patrontash Partizanovuch forty years sitting in a deep and dark dungeon of the Emir Abu Negman Merzaqul Khidar Ibn Darvesh Kokaltash Abdulmakorem Hadjy Balutkhan for kidnapping time. Kosakalparazet Patrontash Partizanovucha childhood dream that he had a lot of time, but his dream was never realized. In a land where he was born Kosakalparazet Patrontash Partizanovuch, it was difficult to exist if the person didn't have enough time. That is, then time was more expensive than gold. From the lack of time, people even died, you know? Parents Kosakalparazet Patrontash Partizanovuch also died from lack of time. Kosakalparazet Patrontash Partizanovuch have grown and matured and one day, he robbed the Central Bank. There is, unfortunately, Kosakalparazet Patrontash Partizanovuch the alarm went off and the guards arrested him red-handed. And condemned, put him in a deep and dark dungeon, where people can see only birds flying and the sky above the dungeon. Forty years young Kosakalparazet Patrontash Partizanovuch was released grizzled, older man and began to work as a shepherd, Drover large herds of donkeys in the steppes. Day and night he drove a herd of wild donkeys on the boundless steppe with a long whip in his hands, and clouds of dust that rose from the hooves of wild steppe donkeys, settled on his sweaty face, hands and feet. A herd of donkeys was so huge that Kosakalparazet Patrontash Partizanovuch lost their account when they wanted to count their heads for reporting to the user. Every day without days off and without leaving from morning to night, running around the steppe barefoot in the same short striped pants, eating on the run. And the donkey, the long and ugly was shouting, stretching his neck, then fought among themselves, biting and laga each other, then ran, shaking the steppe hooves. Kosakalparazet Patrontash Partizanovuch loved the giant herd of wild donkeys, and day and night he worked to drive them into safe shelters, where they could not break a pack of hungry wolves. But gradually the herd is out of control and no longer obey the driver of Kosakalparazet Patrontash Partizanovuch . Despite this, shepherd Kosakalparazet Patrontash Partizanovuch not sleeping a wink at night lit bonfires, and hungry wolves dared not attack the donkeys, for fear of the blazing fire. But the donkeys were not able to appreciate the back-breaking labor of his shepherd, on the contrary, once they trampled him into the mud and killed. Here is such a sad affair happened to me at a glance - fisherman finished his story. Then add:
- My name is qalandar Hazrat Ibn Abdel Fattah - What's your name? - He asked.
- My name is... And why should you? Actually, I can tell you my name. I'm Khurshida. But your story about the novel you wrote just struck me. What an interesting and sad novel. And where, in any bookstore you can buy this book, sir Kalandar Hazrat Ibn Abdel Fattah -? - asked Khurshida.
- Unfortunately, You will not find my novel in the bookstores of the country yet. But there is hope that it will be published by one large publishing house with which I signed the contract. Yes, writers are people too, and they also have families and children. I mean, they need money, too. But I generally do not write for publication. I have nothing to compare the pleasure that I get when I write my works. I love fishing, loneliness and silence. I go to bed late, but Wake up at dawn, when others are sleeping the sweet sleep, and in silence listen to the sonorous morning trills of newly awakened birds. Streets are deserted. If you don't count the bird's chirping, we can assume that silence reigns around. The air is cool and clean. In such hours it seems that consciousness deepens and the mind becomes transparent like a mirror. Then you go out into the yard and sitting on the steps of the wooden stairs of your hut, you listen to the cool silence, watching the slowly and gradually pale horizon, which is full of stripes, like a torn silk women's nightgown pale yellow. From the distant clover fields, there were voices of wild birds. Here begins the roll call of roosters. From a distance barely hear the drums and hysterical crying surnai (Eastern wood-wind musical instrument), inviting people for a free wedding Breakfast which would attract anyone, without invitation. Sounds of canary and the drum roll. These distant sounds do not disturb the silence, on the contrary, decorate it with their presence. Especially when you're with a hoe on my shoulder going for a morning trail, overgrown from two sides by high grass, begins to sparkle with diamond dew, and the sun, bursting, singing skylarks over a field. You will stop with a smile on your lips to listen to the joyful songs of these birds that sing. You listen to their songs, and you don't want to leave. Then with elated mood you walk further, as speak, with leaps and bounds. It is good that there is a field, to my happiness. If I was offered a job in some crowded city and assigned a salary of five thousand dollars a month, I still could not live and work there for a long time. I would have died right at the working machine from the longing for the broad fields and the native village, gradually slimming, losing the gift of speech like a wild man. Borderless, I'm like a Dolphin with no sea. Dumb love flight of the white butterflies that flutter above the paths, silently chasing each other. The flight of white butterflies is a living image of silence, which artists are unable to portray in their paintings. I've been on the field a long time knocking on hoe, and I don't sit down to rest, no. In order to shake off the boot, which hit the lump. I take my boots off my feet and begin to shake it, holding it like a pipe of a heater, which is cleaned of soot in the winter. Meanwhile, I hear a distant and sad voice of a lone hoopoe and freezes with the boot in his hands: "Upupup! Upupup! Upupup! Pisssss!"."Upupup! Upupup! Upupup! Pisssss!". I listen to the weeping of the hoopoe, grey. Then I put on my boots and then I keep working. I used to think why I always wanted to cry when I heard the voice of the hoopoe in the fields. Then I realized that this voice, it turns out, is associated with my childhood, and it reminds me of those distant years when I went to the field with my late mother. I vaguely remember the field camp with thatched roof, tall poplars and a huge willow tree, in the shade where we children played, next bubbled through pure water in the irrigation ditch; on the branches of the tall poplars hundreds of passerine nests, red straw which patted the winds. Sparrows rustled in unison, stunning the neighborhood. How noisy these poplar and willow on the free winds! The nannies tied hammocks to trunks of poplars and, having laid in these hammocks kids, rocked them, loudly singing the lullaby, for the field camp. Women worked in the fields, glittering in the distance with the edges of their hoe. I still miss those fields and mulberry trees with trunks like elephant legs. I miss those tall poplars, the willows, the noise and the chirp of the Sparrow flocks, and I even miss the smell of pesticide-treated cotton seeds that lay in the pit. Oddly enough, the smell of pesticides - it is also the smell of my childhood. Every time I think about it, tears come to my eyes. Don't know why, but it is. That field camp and the trees, those people disappeared a long time ago. But they live in the fields of my memories, and no one can kill and destroy. With such thoughts I get back to work. I work, I work, and suddenly I stop again, straightening my back, and listen to the voice of cuckoo, which comes from the coast, where the olives grow, which blossomed. The pleasant smells of blooming olives are spread around the field drunk winds. Oh, you should have seen the moment when I come back from the field against the backdrop of a blazing sunset! I'm going tired, but in a good mood at the acquaintance to a pain a trail, overgrown from two sides by high grass, fending off pesky mosquitoes. As I cross the field, the night falls softly, and begins to twinkle. I walk along the trail, walking with a hoe on my shoulder, but not without stopping, of course. I stop only to watch the moon slowly rising from the horizon, quietly illuminating the cotton fields. Looking at the rising moon, I listen to the singing of the cricket, which is chorus and rhythmically chirping, but they do not see. And the moon shines selflessly. There, above the village in the sky, twinkling innumerable stars. I'm looking at the big dipper constellation, which looks like a crystal. And there's a little bear. I stand and I cannot look away from celestial bodies. I am a farmer. I work in another field, in the field of literature. I sow the seeds of kindness in people's hearts. I know that these seeds will grow and give their fruits, which will bring pleasure and joy to all people of the planet. Finally, I would say that for me creativity is life. And life is creation, there is also creativity, the creativity of Almighty God summed up his story writer qalandar Hazrat Ibn Abdel Fattah.
- Ooooh, I never thought that someday meet a living writer like you, right here, on the banks of the river. To be honest, I am fascinated by your stories - said Khurshida. Here on the surface of the coastal waters began to twitch the float rod writer Kalandar Hazrat Ibn Abdel Fattah-and excited him, disappeared under the water. Writer qalandar Hazrat Ibn Abdel Fattah -quickly began to roll up the line into the reel and soon over the water seemed to hump the fish, which trembled nervously, wanting to get rid of the hook. But it did not. Kalandar Hazrat Ibn Abdelfattah pulled the fish out of the water and freed it from the hook, threw it on the shore, where standing Khurshida. She even got scared and jumped back, having made laugh with the writer Qalandar Hazrat Ibn Abdel Fattah. They laughed and rejoiced, with admiration looking at the fish, which from lack of air were widely opened and shut it's mouth, convulsive twitching, writhing and bulging not contiguous, round, red eyes without eye lashes, staining it's silvery scales, sand.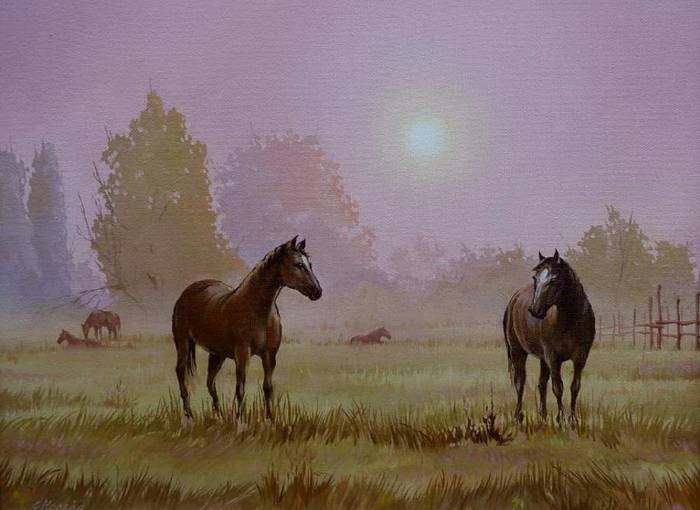 Обновлено (16.04.2018 15:45)