Holder Volcano

Member of the Uzbek Union of Writers

Letters of Mizhappar

(The short novel)

(In loving memory of the great humorist of Uzbekistan Hadjibay Tadjibayev)

The fourteenth letter of Mizhappar





Thank you and your friends, Saitmirat-aka, for the letter with millions of signatures that you wrote and sent to the head of our prison, while exerting strong pressure on the administration of the colony. The results on the face, that is, we were released. We got our old clothes back. We even got money for the road, We rode on the bus "Borsa Kelmes" to the capital. Although, the words "Borsa Kelmes" sound translated as" Who went there, will never return from there, " yet, we were able to return. But when we arrived in the capital, we were in danger again. There we were stopped almost at every step by policemen and they checked our documents. Although we have all the documents were in order, but we are tired of all these endless checks. We decided to go home by train and so we bought tickets to the compartment wagon, we got on the train. After the announcement of the dispatcher,  a whistle sounded on the autumn platform,and the train creaked. After the conductor checked the tickets, we were given torn, semi-dry bed linen. The conductor, walking down the corridor, warned the passengers:
- Be alert gentlemen passengers! The locks in the door compartments are poorly closed, and we can not guarantee you full protection! At the stations our train could get armed bandits and rob you to the bone - he said.
We drove in silence. We were traveling with a well-dressed type forty-five, who introduced us and talked about:.
- My name is Tuhtasin, and my last name is Chemadanov. I'm a prominent businessman and owned a manufacturing and trading firm "The Edelweiss" abroad.
- Bourgeois? - said Qurumboy, filling his pipe with tea leaves and lighting it.
- Yes - said Chemadanov, then continued:
- I am engaged in delivery of live goods under the contract. I mostly sell donkeys. There is a great demand for donkeys abroad.
-What are You, really? - said Yuldashvoy surprised.
- Yes, I swear on my firm! - he said, removing her black English jacket and carefully hanging it on a hanger. Then, adjusting his red tie on the background of his white shirt, went on to say:
- The goods are at my fingertips, almost free. I go home, I buy for pennies of these donkeys, I lock them in commodity cars and I send to customers. That's all my work
- Why do your customers need donkeys when everyone drives expensive foreign cars? Or do they ride these donkeys to the mountains to smuggle marijuana or weapons to neighboring countries? - asked Mamadiar.
I don't care about that. I sell them, and let them do what they want with those donkeys. it's Their business. And I do not care - said Chemadanov.
- You don't sell zebras?  asked Yuldashvoy.
- No, I don't sell zebras. Reluctant to go to Africa. I have my own Serengetti.
Why do you ask about zebras? - surprised Chemadanov.

- The fact is that we also have a good, young and obedient donkey. Could you help us sell it? - Qurumboy asked.
- Well, of course I will. Do you have the papers on your donkey? I mean, the passport. Did you get his passport or not?
We looked at Qurumboy. He took the pipe out of his mouth, looked at Chemadanov, and asked:
-What is the passport? Don't donkeys have passports too?
-Certainly. How could it be otherwise? No one can buy a donkey without a passport. Passport around the head! - explained Chemadanov.
- I wonder what they look like... donkey passports? - asked again Yuldashvoy looking down from the third shelf of the compartment.
- What? Have you seen the donkey's passport?! Well, well! The passports donkeys are the same as we have - said Chemadanov.
- And, also there is no ID, - said Qurumboy.
- Yes? That's bad. Then, I can't help you, gentlemen - said Chemadanov.
Chemadanov and Qurumboy continued the conversation, we were getting ready to sleep. I could not sleep for a long time, looking through the window of the wagon into the night steppes, where sadly flickered distant lights. I also looked at the moon, which was running behind the train. The rhythmic tapping of the iron wheels on the rails, and the wagon rocking with a mill creak, were like a cradle for a child. I didn't notice when I fell asleep. I woke up from the noise of the tramp of feet and dull blows. I see the intruders have arrived in our compartment. They hit and kick Chemadanov, and he begs them not to kill him.
- What, you got a rat?! Thought we'd never be able to find you, huh? That so-called slave owner you sold us to, we killed and took our passports! You're scum, how many of their compatriots were sold into slavery by deception for some pennies! Scoundrel, scum! Remember when you called us donkeys? And in fact, your companion, the slave owner of the shitty, he turned out to be the biggest donkey! Because we took away from him all the money, which he collected all these years at the expense of state workers, from whom he took away passports, so that they could not go out. Now he lies in a ditch with his trousers off. Now it's your turn to be a donkey like your friend. We are not the donkey, you are! Now we will cut your tongue off, or we will throw you off the train and murder you- said the uninvited masked guests.
- Okay, okay.. Now... - said Chemadanov lying on the floor.
He started to yak like a real donkey. Uninvited guests again began to kick him everywhere. Then they together raised Chemadanov and was thrown from the train through the window. I did a double somersault and jumped down when the masked murderers left. My friends at this time having  slept, as if the bodies of the dead in the morgue. I woke them and told them, as uninvited guests threw businessman Tuhtasin Chemadanov from the train. After that, we couldn't sleep anymore.
When the train stopped at the station named Vasily Chapaev, we jumped off the train and disappeared in the dark. We fled to the village on a footpath which crossed the cemetery, and in the light of the moon I saw Qurumboy. He ran ahead of us, wearing Chemadanov's black suit over his coat, which hung on the hanger before he left. Quietly dozing, the cotton fields were under the bright moon.




October 20, 2008.
1 hour 33 minutes night.
Village, "Chapayevka".
Обновлено (30.09.2018 11:43)

Holder Volcano

Member of the Uzbek Union of Writers

Letters of Mizhappar

(The short novel)

(In loving memory of the great humorist of Uzbekistan Hadjibay Tadjibayev)



The first letter of Mizhappar



Let this letter, which I write now, hurrying like a storm, raging like a Typhoon; reach the hands of the esteemed Sitmirat, who lives in those countries where democracy thrives like Japanese Sakura in the spring. Let this be the letter is clear to him like the full moon in a deserted silence of the snowy field of the farm, where we plant cotton in the spring. Hello, Mr. Sitmirat , my name is Mizhappar. I'm a worker of the collective farm of 'Chapaev'. My friends, workers obey the Government of our Country collective farm 'Chapaev' exceeded the annual plans for the collection of cotton, courageously defeating all the vagaries of a harsh nature. Thanks to our wise President and Government, for making bread cheap. A man will not die if he does not eat meat. That is, it will cost and without meat. For us to lick the bread with water that would not have risen in price and the air was free. Now, Mr. Sitmirat, if your clothing or boots rips, it's not scary. You can patch them up, and the stomach? What do you think, is it possible to sew up the stomach at least for a day and live without eating anything, as it is not so. Recently, we went in search of bread for mills with bags in the armpits. And now, thanks again to our wise President and the Government that bread and water is cheap, air is free. That's important. I am writing this historic letter and thinking about those days when disappeared from the store the first necessary items with the shops, and remembered one funny story. The story is very funny and when I think about this case are filled with laughter and can't stop. I can't stop even when I'm staring at my nails to crush my laughter. Here is now, too, write this letter and is cracking hand from laughter. In short, in those grim days of my age and relative Qurumboy from the village "Lattaqishlaq" went to town in search of vegetable oil. He walked among the shops of the Bazaar and saw a young man who traded vegetable oil. Qurumboy asked the seller for the price. The seller called the price. The price was acceptable and Qurumboy decided to buy thinking: "the Price is acceptable. I'll buy more, excess resale to their neighbors in the at exorbitant prices ". While he thought the seller asked him a delicate question, say: - Haw many liters, sir?
- Two... no, three pints please - said Qurumboy, pulling money out for genies his tarpaulin boots without soles. -Well, Mr. - He said, and took one three-liter glass jar with a sealed lid. Then wiping it with a towel, gave Qurumboy. He has paid and gently put a three-liter glass jar in a bag. When Qurumboy arrived home unharmed, on the bus on the brand "Pazik" like a loaf of bread yellow, his mother was very happy. Anyhow, of course I will be happy. After all, they are three months in a row did not take hot, and now this! The mother of Qurumboy even cried due to joy, then cleared the cabbage, corn, turnips, potatoes and surgical care poured into the pot of vegetable oil, some brought by Qurumboy. Well purified, transparent oil lay in the bottom of the blackened boiler. Qurumboy began spreading the fire. The fire in the hearth burned a long time ago but, for some reason, the oil is not warmed up. I mean, he didn't smoke. Suddenly, the heated oil began to boil. Seeing this, Qurumboy and his mother were touched by surprise. It turns out that the seller is a bastard, bought by Qurumboy not vegetable oil, but cold tea. Then Qurumboy in one week spends the money on transportation, he went into town and was looking for the seller of a scoundrel on the market, but could not find him. Now here is, vegetable oil, thank God emerged on counters. Although, more expensive, but there is. I don't understand people. Here, some complain all the time, it came to light, gas, and drinking water. If I had, I would have destroyed all those electrolytes, the pole, and the electric strip from the switchboard. It turns out that electric current is the most dangerous and harmful substance to human life. See, how many people died from the electric current in our village, when they were picking on a screwdriver in their hands, hoping to twist the meter, as if avoiding paying for electricity. As the fire breaks out, with a green-red sparkle and explode counter in place with the host as a bomb with clockwork. Some burned houses to the ground from the fact that the outbreak of the jumpers flew straight into the attic, where they kept dry hay for the winter for livestock. Hay ethno, is also an inflammable substance like gunpowder in the barrel. It's better to live without electricity. In our village Chapaev every day, from morning to evening and from evening to morning turn off the lights. Naturally, I rejoice in it. My parents, that is, my stepfather and stepmother are also happy, stepfather to say, when no electricity, Mizhappar will not be watching TV, and he'll fall asleep early. Yesterday, I, as played by barn from cow dung, suddenly, in unison shouted, selcan and I almost took a heart attack. They shouted loudly: -Huraaaaaaaaaaaaaaaaaaaaaaaaaaaaaaaaaaaaaay!.
I think, really came Mr. Sitmirat on an armored personnel carrier with the opposition and the revolution began. I went out Jogging on the street and saw the villagers fleeing their homes, rustling in heavy coats and stomping in tarpaulin boots size forty-eight.

- What are you doing, fellow villagers?! - I asked them.

- Light up! Thank our wise President and Goverment! - They answered with a joyful cry. After half an hour, while people really did not have time to eat his meager dinner and lay the mattress and warmed up their TV set with the included black and white picture, which works with the help of stabilizers, again turned off the light.

Some citizens complain about the lack of gas. Oh, well, if these fools don't even know, so this dangerous gas. Last winter our house almost burned down because of the gas. In our village people in order to use the gas in the tube install motors, mounted in a tin can with the aid of this mechanism they installed the gas pipe, leaving the blue fuel to their neighbors. After consulting with my stepfather and stepmother, I also bought a mother of this kind and mounted it in the pipe of our solid fuel burning stove. As the motor started to work, it immediately began to do the blue fuel in the stove and our stove with joy roared terribly like a ship far sailing in among the icy expanses of the Arctic Ocean. The flames in the solid fuel burning stove fluttered like a flag on the flagpole and in a short time we became hot. Stepfather and stepmother are happy, praising me. When it became stuffy, I had to remove a jacket with a hat with ear flaps and sitting in a t-shirt and in the Finnish sauna and sweating. Even breathing has become difficult in the unbearable heat. Suddenly, a motor mounted in a tin can, handing out the sound of a bat exploded, flying in different directions. It turns out the pressure on the pipeline rose sharply. Suddenly, the flames rose to semi-meter, if not more, and our shack has become like a stone in the caves of hell fire, Stepmother in hysterics screaming piercing voice as the sound of an old factory bell, calling for the help of people. I'm shocked. I stand rooted to the spot. Look, the stepfather also critic like a wild man at the waterfall.

- Mizhappar! Look, my son is adopted; the sheepskin is lit with a mattress near the stove! Put it out, for God's sake! Oh, gentlemen! - He ratted.

- I see, I see, stepfather! - I'll put it out! - I answered shouting and began to feverishly stomp on the flame, which is terribly raged about our stoves. I trampled the fire with the help of my flat feet, similar to the fins of divers, and finally, I managed to successfully localize the fire. But while fighting the fire, my pants burned to the ground and they turned into shorts. I've been afraid of gas ever since, saved us from the death of our poverty, because we accept the clay floor, clay walls and ceiling almost nothing. If we had wooden floors and ceilings, luxurious furniture, we would have burned down. And from there the proverb was modernized, not beauty, but the poor will save the world. Here you are a great scholar in the field of swearing, think about it, if the people of the planet would be poor, they would not have been able to invent the atomic and nuclear bombs, right, Mr. Sitmirat? If a poor man and a hungry one, he will generally think about inventions all over the world. They would also like we are in hopes to find his bread, they would work on cotton plantations from morning to evening, picking cotton, not ceasing even in the cold days of December with your children. I firmly believe that wealth and luxury is the number one enemy of humanity. After the fire that broke out in our house, like a closet, I dismantled the pipes from the gas pipeline and we started to heat our shack with the help of pressed dung, that is, cow shit, although the dung in the stove burns slowly and smells bad, but it is safe for human life. Produced dung is also not difficult. He sat on his ass and for God's sake goes to the lawn, where growing junipers, it was full of dung, which cows produced. Collect on health, put them in your bag and the police will not even bring you to justice. Sometimes the mowed rye field will also become a quarry of fuel for energy resources for us, that is, for the poor. It is necessary to live in harmony with nature, not destroy it.
With great respect, the worker of the collective farm 'Chapaev' Mizhappar.



21 January, 2008. 19 hours and 15 minutes.
Collective Farm "Chapaev".
Обновлено (07.10.2018 09:47)

Holder Volcano

Member of the Uzbek Union of Writers

In autumn Park

(The story)


My interlocutor with a ball-shaped head, slouch like a penguin, without a neck, with a swollen belly and a big posterier, like a huge backpack of tourists, he is named Campircardon.We met him by chance in the autumn Park of Toronto, in the evening, when we were walking our four-legged friends. My Pit bull, Tarzan, started playing with his Doberman.We sat on the Park bench, admiring the red crimson quiet leaf of maple Canada.Campircardon was holding a paper Cup between the palms of his hands, as if warming them in a warm coffee.

- It was very nice to meet you, my friend. To be honest, I've never heard of your country before. Please tell us about your people about their culture and their religion. Like, for example, burying people when they die. It's very interesting to me - I said in broken English.

- Well, if you find it interesting, then I will - said Campircardon looking at his Doberman, which was playing with my Pitbull named Tarzan, running through the Park, rustling the fallen maple leaves. He continued:

- For us when a person dies, he dosent get buried.

- So do they cremate the person, like in India? - I asked.

- No, my friend, they don't cremate us. When someone dies, all his close relatives are invited to the ceremony, the people putting the body of the deceased in a huge pot with water. Then making a fire, they cook it, then gently roasted, and eaten.

This activity allows us to avoid the extra cost of the shroud, the coffin, the grave, the tombstones of black marble and granite and the funeral.We preserve the money. Thus the ground of our  independent country is saved, our planet is decreasing day after day, hour after hour. If it goes at this rate, soon our planet will become a giant cemetery.There will be nowhere to plant fruits, vegetables and crops - he explained.

Hearing this, my jaw dropped in amazement.

- Are you kidding? This never happens! - I said and got up. Then I was about to leave, as they say, away from sin, then Campircardon began to laugh.

- What are you, mate, you don't get the joke? Sit down, I was joking - he said, laughing, catch a glimpse of coffee and smoke a cigar in familiar.
-Well, your jokes - I said, also laughing.

- Joke with joke, but, it turns out in some countries people eat our four-legged friends in restaurants with sauce and salad. God, what blasphemy! But recently I read an article on the Internet that in Central Asia even eat ass! Not somewhere in the teahouse, but in restaurants! This news has shocked me the most -said Campircardon.

- Oh, right. You work as a human rights activist and protect the rights of animals, right?  I said.

- no, I'm not a human rights activist. Well, how do you explain that? In short I feel sorry for the donkeys, as I am also a hereditary donkey, in the truest sense of the word. Yes, Yes, don't be surprised, my friend said Campircardon.

Are you joking again? - I said, about to get up and leave. But Campircardon again stopped me.

- No, my friend, this time I speak quite seriously. You know, sometimes a man will want to pour out his soul to someone wildly. I can see through that you're a good person by nature. So I decided to tell you everything.
In short, my grandmother before her death told me all of this with bitter tears of on her eyes. I still remember her dying words by heart. She said:
- Son, all these years I've been hiding a terrible secret from you.Whatever it is, you still need to know about it and I will be released from this heavy load, it will fly to heaven as a fairy to God Almighty. Son, you're not a man, you're a donkey! Yes, Yes, a thoroughbred donkey! she said, stroking my head.And I silently , sitting on a mattress, my grandmother's stuffed with cotton waste, wiping away surreptitious tears from her eyes, thinking about what my grandmother was delirious on her deathbed.
But here my uncle, with sympathy looking at me through tears, said that my grandmother was telling the truth about what I really was, a donkey.
And my grandmother kept saying:
-Campircardon, Son, we found you a newborn baby in the middle of tall grasses, in the mountains, where your grandfather and uncle lived and grazed a flock of sheep. Around the mountain slopes and snowy peaks, where the clouds crawled, through the gorges and the pass, like gray dragons. We found you, thanks to a huge dog named Kaitmas, who was worried when she heard you crying. There you were, wrapped in an old and torn sweatshirt.Oh how I cried then, taking you in my arms, poor little donkey, thinking, what heartless ruthless people abandoned such a helpless tiny newborn baby and left one in the mountains, where hungry wolves roam at night. Then, booming thunder right above our heads and flashed a terrible lightning in the darkened sky. It started to pour hard rain as if it was released from a bucket so I ran toward the Yurt, constructed from felt. Seeing you, your grandfather, the Kingdom of heaven, was glad he had a little boy, saying that we now have two sons. But when we heard you cry, we were cold with fear. When you cried, you screamed like a colt. I mean, jackal.We were scared.But despite that, I tried to calm you down. I fed you cow milk from a bottle with which we sometimes fed orphaned calves. Looking at you, your grandfather offered to take you back to where we found you.

- This is not a human child and when he grows up, he will become a mean, envious, vile and small type and a source of misfortune. Let the wolves eat him, he said.

- No, he stays here and I'll take care of him! He's human. He just has a donkey voice. Over time, he will get rid of this and become a normal child - I said firmly. So you became a full member of our family. You began to grow, playing among the sheep, their feet hurt and you would bite them like a donkey. Because there were no children in the mountains. villages and mountain villages were far away. All the problems started later.When you turned school age, you had to go to school and learn among normal guys. And you were with the character of the donkey is still kicking, lying on the grass, lifting his arms and legs up, you rubbed sideways on trees, tilting your neck forward and closing your eyes in pleasure.That's why we didn't send you to school. I started teaching you myself. Finally, I managed to wean you off, to kick, bite, to rub against the tree and shout ugly bass like donkeys. Now, I'm out of life and I want you to study in universities, not shout randomly in the afternoon as your ancestors - she said at last. Then she died. And then I remembered everything. I  learned, I became a member of Parliament and later a Congressman in Congress, thanks to my associates and friends. Everyone respected me as a good person, as a kind and honest leader, no one, not even the naive people did not realize that I was not a man, but a donkey! They did not know how I steal people's money in various ways and smuggle billions across offshore zones to foreign banks, as they say on his rainy day. They did not know how I raider seizure selected someone else's business, free privatization of large factories in the name of their sons and daughters. Since, as the mass popular unrest against corruption and the vile dictatorship began, I fled together with the tyrant, the former dictator, from the country, leaving my family, first to Europe, and then here, to the West. Here I lost literally everything. Lost all my money at the casino. You think this Doberman is my damn dog? No, I walk the dog of one emigrant and every day I feed it, bathe it, clean its luxurious two-room kennel with a basement and get a weekly meager salary for it. He used to live in a shelter for the homeless. But there it turns out not all  people are so nice. So I had to change my place. I'm living in a vent in an abandoned house.It's dark and damp, the eyes of rabid rats are burning.In late autumn and winter I spend my days in supermarkets to warm up. In the evening I return to the ventilation pipe.I'm afraid of freezing or starving. But since I'm a donkey, sometimes I manage to satisfy my hunger with armfuls of dry grass, collecting it on the field, when a Blizzard howls, it's reminiscent of ballerinas who dance easily on tiptoe. Oh, if you knew how I sometimes feel like going, dutifully dragging a cart with a drunk and angry owner who has a long leather whip whistling in his hands with a propeller. How do you want three on the tree, eating the grass peacefully and silently grazing in the misty meadows. My donkey soul longs for the summer sultry fields, over which the larks sing loudly, pouring a trill, where the hoopoes cry and the sad voice of a lonely cuckoo is heard from the distance. I want to shout loudly, stretching my neck forward like a donkey in the summer fields, where people collect hay, where the July marevo trembles over the country road... With these words Mr. Campircardon paused for a moment.I thought he was gonna laugh and then he said he was joking again. No, on the contrary, he began to cry, rubbing his shoulders. I felt sorry for him and I didn't know how to calm him. Here Campircardon sharply raising his cuts in his head, he began to speak:

-No, I'm in such a cruel country where people lose their condition in a matter of minutes and will be on the street, I will no longer live! I'd rather go to my country and work there obediently, dragging a cart in the markets where people sell bananas, pineapples and oranges briskly! Let me go to jail for a hundred years! Go and fall at the feet of the new President of the country, i'll ask for forgiveness, dropping my tears on his boots and shining them!

Hearing the sound of Campircardon passer-by's began to look back.
I called, whistling my pit bull, named Tarzan, to go home quickly.But Campircardon, as if trying to stop me, said:

- You. I thought I'd finally found a good man and the most loyal friend in the world. And you, like everyone else, doubt that I'm an ass.

With these words Mr. Campircardon began to shout loudly, a raspy voice like a donkey at the summer barn, stretching his neck forward and closed his eyes in pleasure.

- Heee haaaaw heeeeeee haaaaaaaaaaaw!



11/08/2018.
5: 49 PM.
Canada, Ontario.

Обновлено (16.08.2018 21:57)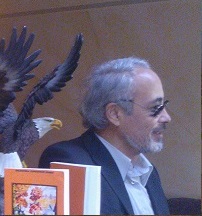 Holder Volcano

Member of the Uzbek Union of Writers

Дурадгор ёғоч, тахта ҳақида, дехқон сабзавот ё пахта ҳақида, чорвадор сигир қўй ҳақида, учувчи осмон тўғрисида, спортчи эса спорт ҳақида доимий ўйлагани ва гапиргани каби, ким нима ҳақида кўп гапирса ва ўйласа билингки, у кимса айнан ўша иш билан мунтазам шуғилланади.

Холдор Вулқон
Trap

(The story)



Stooped in envious vile and treacherous sorcerer Hurdivan Mayus Binti Shipahonnozuk Loppibetdonduk Abu Ishvafa Ibn Iffar like an evil Penguin and he lives on the outskirts of the abandoned farm in a dilapidated empty chicken coop.The people of this farm have long gone in big and small cities, closer to civilized people to live humanly. Collapsed huts overgrown with weeds and sagebrush in the middle of the collapsed clay walls of ghostly white under the shining moon. In the cracks of clay walls singing crickets, stunning the quiet deserted night and Hurdivan Mayus Binti Shipahonnozuk Loppibetdonduk Abu Ishvafa Ibn Iffar it seems that the singing of these crickets reaches to the heavens and their voices ringing dusk and the stars tremble like the tears on the eyelashes.The impression is that from barking stray dogs are the stars here that are falling down from the empty sky.Yes, justifying the concern Hurdivan Mayus Binti Shipahonnozuk Loppibetdonduk Abu Ishvafa Ibn Iffar sleepy and tired stars fall from the heavens into the grass into the bushes on the cobwebs shining bijouterie evening dew, and the empty sky.The crickets are silent. Hurdivan Mayus Binti Shipahonnozuk Loppibetdonduk Abu Ishvafa Ibn Iffar not a poet.He only deals with translations of European, American, Canadian and Japanese poets in the night, till morning, looking her female face in the red light of a kerosene lamp in their coop and the weird, that he publishes these translations without any shame and embarrassment in local Newspapers and magazines not as translations, but as his works.He used to receive fabulous fees for published base translations produced in the form of books - copies.He got rich and even bought a car on the modification of "Volga".

Hurdivan Mayus Binti Shipahonnozuk Loppibetdonduk Abu Ishvafa Ibn Iffar worked for many years at the same company, tricking all of his colleagues together with superiors at every step, in different ways.
Once the Goverment have allocated from the state budget a huge amount of money in order to re-equip the institution, modern technology of the new model. Hurdivan Mayus Binti Shipahonnozuk Loppibetdonduk Abu Ishvafa Ibn Iffar his old habit immediately developed a cunning plan of stealing and bought old technology in the bushes at the flea market almost for nothing and 99 percent of the transferred money to the new technology quickly cashed it, and pocketed them.

But has arisen discontent and disagreements between his accomplices.Then this discontent turned into a scandal. Hurdivan Mayus Binti Shipahonnozuk Loppibetdonduk Abu Ishvafa Ibn Iffar had close links with some officials in the upper chairmen - bribe takers, who secretly received bribes and covered their ass on the huge openings of the laws of the country, defending their despicable so-called "Peshents" like Hurdivan Mayus Binti Shipahonnozuk Loppibetdonduk Abu Ishvafa Ibn Iffar from procuratory.But it turns out his cronies accomplices have additional leverage, that is the secret racketeers.So they came one night to Hurdivan Mayus Binti Shipahonnozuk Loppibetdonduk Abu Ishvafa Ibn Iffar and forced him to give up all that he robbed the state, and bade him live in an abandoned farm one, but still in the coop, unless of course he still wants to live in this world.He was also assigned to cluck every morning like a cock, so, they can hear from far away. Hurdivan Mayus Binti Shipahonnozuk Loppibetdonduk Abu Ishvafa Ibn Iffar gladly agreed to this, thinking that he got off easy.

Since then, Hurdivan Mayus Binti Shipahonnozuk Loppibetdonduk Abu Ishvafa Ibn Iffar lives on the outskirts of town in an abandoned chicken coop, clearly following the instructions of their supervisors each morning and crows loudly, extended his neck forward.Gradually, this activity became his habit.He waking up at dawn, unwittingly begins to crack. Hurdivan Mayus Binti Shipahonnozuk Loppibetdonduk Abu Ishvafa Ibn Iffar forced to changed their menu and became vegetarian.He eats not as much as before, cooked rice in sesame oil with Deer meat and quail eggs for Breakfast.Now he is satisfied mainly with the roots of trees. Hurdivan Mayus Binti Shipahonnozuk Loppibetdonduk Abu Ishvafa Ibn Iffar eat them with closed eyes from pleasure as Beavers while dining at the forest river. Hurdivan Mayus Binti Shipahonnozuk Loppibetdonduk Abu Ishvafa Ibn Iffar goes on the hunt for a roots night, when all people sleep and digs the ground with their hands like a dog, uprooting the juicy roots of the trees and eating them with a wild appetite.Sometimes he laughs silently, shaking his whole body, thinking about naive people who wonder, seeing dry trees in the gardens, on the edges of cotton fields, on the banks drying up of the Aral sea and over deep ravines, and not realizing that the roots of these trees don't eat worms or gophers, namely an empty Hurdivan Mayus Binti Shipahonnozuk Salaqulpanat Loppibetdonduk Abu Ishvafa Ibn Iffar.He still suffers from hemorrhoids and inguinal hernia. These diseases greatly hinder him when he habitually wakes up at dawn and crows all forces.When his guts go beyond the abdominal cavity of the groin, he inhales them back into his gut by hand, moaning from unbearable pain and blushing like an angry Turkey.
One farmer(naive too) seeing his sheepskin coat weight in down feathers of chickens, said Hurdivan Mayus Binti Shipahonnozuk Loppibetdonduk Abu Ishvafa Ibn Iffar similar to shoot the angel from which scattered the feathers.
Oh, how Hurdivan Mayus Binti Shipahonnozuk Loppibetdonduk Abu Ishvafa Ibn Iffar laughed, hearing these words of the foolish farmer, as I laughed, shook, like a penguin!I almost burst out laughing, his hernia is like a bubble that forms during a rain storm.What a fool! How did he know?! Yes, Yes, Hurdivan Mayus Binti Shipahonnozuk Loppibetdonduk Abu Ishvafa Ibn Iffar angel. But it is not easy.
He's fallen angel!

He sometimes whispers with a sigh, looking to the clouds that sail in heaven: -Oh how pretty they are! Their skin is like a bloated balloon, like a frog that sits at night under the moon in a pond on a Lily pad and sings selflessly, looking at the starry sky.The clouds are silent, meaning they don't grumble like my wife and if I marry one of those clouds, then I think it will never ask for or demand of me gold jewelry or clothing and that's fine!Oh, what are those white clouds firm Breasts mmmmm! - think Hurdivan Mayus Binti Shipahonnozuk Loppibetdonduk Abu Ishvafa Ibn Iffar , looking into the clouds that resemble naked women as in the paintings of the ancient artists italian product Renaissance. But Hurdivan Mayus Binti Shipahonnozuk Loppibetdonduk Abu Ishvafa Ibn Iffar immediately changed his mind after seeing a cloud shaped like a huge sexual organ of a donkey.Then he starts crying in his women's holy handkerchief, shaking the whole body and thinking that people underestimate his multifaceted talent that he has wasted.

Hurdivan Mayus Binti Shipahonnozuk Loppibetdonduk Abu Ishvafa Ibn Iffar's talent is that he will build an Empire without soldiers, without a single soldier, with no weapons of mass destruction, without the drones, and the only one with feminine sweet look.It's enough that he had something. For example, he looked at the field, all assume that the field has become his possession.Looked at grape vinyards and peach orchards, they automatically become his property.Homeland too. Although he now lives in the hen house, but in the near future he intends to seize the lands of neighboring countries with his greedy and magical look.And then the whole planet with endless space.And there's other possessions of God, Paradise and so forth. Hurdivan Mayus Binti Shipahonnozuk Loppibetdonduk Abu Ishvafa Ibn Iffar is such a talented man, but lives in squalor in the coop.A paradox, isn't it? Nothing. To be an outcast in society is the destiny of the great wise hermit -think of it as something cheers himself. Hurdivan Mayus Binti Shipahonnozuk Loppibetdonduk Abu Ishvafa Ibn Iffar last year in the winter firmly convinced that words have magical powers. In those days, the snow fell so much that the ruins of an abandoned farm disappeared under thick snowdrifts. Hurdivan Mayus Binti Shipahonnozuk Loppibetdonduk Abu Ishvafa Ibn Iffar miraculously escaped death, thanks to an old lonely mighty maple that grew covering his chicken coop, the roots of which it feeds.Thanks to the maple chicken coop Hurdivan Mayus Binti Shipahonnozuk Loppibetdonduk Abu Ishvafa Ibn Iffar survived during the hurricane and snow drill .When Hurdivan Mayus Binti Shipahonnozuk Loppibetdonduk Abu Ishvafa Ibn Iffar was out on the red tunnel dug out from snowdrifts, frightened Marauder almost crapped his pants from fear and almost shot him, thinking that he is out of the den, some humanoid beast unknown to science.

- Can I answer that?! - said Hurdivan Mayus Binti Shipahonnozuk Salaqulpanat Loppibetdonduk Abu Ishvafa Ibn Iffar, ahead of marauders, who were going to ask him a question, like who is he and what is he doing here in the middle of winter. Hurdivan Mayus Binti Shipahonnozuk Loppibetdonduk Abu Ishvafa Ibn Iffar marauder froze for a moment and quickly left, leaving him alone. Here's the magical power of words!

Hurdivan Mayus Binti Shipahonnozuk Loppibetdonduk Abu Ishvafa Ibn Iffar sometimes it seems that it is a turbulent time between the two shores of good and evil and he can't stop even for a moment, at least grasping the branches of trees that grow wild on the gentle banks.This river is mad and she sometimes comes out of its banks, flooding Ganguly and fields, forming boundless floods, where over the surface of the mirrored waters freeze the trees in the background was bloody wicked sunsets to the waist in water, looking at his shadow with vultures on the branches. Shady trees are very similar, like twins, as the double Hurdivan Mayus Binti Shipahonnozuk Loppibetdonduk Abu Ishvafa Ibn Iffar not in the mirror spill. Recently, night Hurdivan Mayus Binti Shipahonnozuk Loppibetdonduk Abu Ishvafa Ibn Iffar heard a rustle and tensed, thinking that someone is going into the chicken coop.But he is in the light of the moon he saw a hedgehog with a raspberry nose which ran it's little legs through the ruins of Adobe walls, in search of goods. Finally it got lucky and caught the green grasshopper. Then it started eating it with a big appetite, shaking its cute little mouth.The night was so quiet that you could hear even the crunch of a grasshopper, which became a potential victim of a hungry hedgehog. Hurdivan Mayus Binti Shipahonnozuk Loppibetdonduk Abu Ishvafa Ibn Iffar knew that the meat of a hedgehog could heal hernia.Readers are well aware of, Hurdivan Mayus Binti Shipahonnozuk Loppibetdonduk Abu Ishvafa Ibn Iffar tormented by an old inguinal hernia with the size of the head of an adult.So he decided to catch a hedgehog and be treated with folk remedies in the field.He took a shovel and ran for a hedgehog.In the light of the shining moon, his shadow lengthened like a shadow of the sinner at Plame hell.Seeing his shadow, Hurdivan Mayus Binti Shipahonnozuk Loppibetdonduk Abu Ishvafa Ibn Iffar was scared.But free medicine and the desire to be treated with folk medicine still won the fear.In order not to miss the hedgehog Hurdivan Mayus Binti Shipahonnozuk Loppibetdonduk Abu Ishvafa Ibn Iffar ran with all his might and caught up with the little fugitive.

-Where do you go, little boar with needle wool!You can't escape death!I'll cook you a delicious borscht, which treats me inguinal hernia and hemorrhoids! -shouted Hurdivan Mayus Binti Shipahonnozuk Loppibetdonduk Abu Ishvafa Ibn Iffar and to cut off the head of a hedgehog he swung the shovel hard and the shovel broke. A hedgehog in this time has successfully manuvered and disappeared in ruins. Hurdivan Mayus Binti Shipahonnozuk Loppibetdonduk Abu Ishvafa Ibn Iffar returned to his close the coop and going with difficulty through the doorway, thought, secretly envied real poets and writers of the giants, whom did not fit into their vast homeland. Hurdivan Mayus Binti Shipahonnozuk Loppibetdonduk Abu Ishvafa Ibn Iffar couldn't sleep on an empty stomach.He went hunting in the middle of the night for the juicy roots of the trees.But root around to find it was not possible as all the trees have withered because they had no roots, which Hurdivan Mayus Binti Shipahonnozuk Salaqulpanat Loppibetdonduk Abu Ishvafa Ibn Iffar ate.He walked with the basket in his hands to the side of the ravines, crossing a field under the starry night sky.The road was covered by the moon. Hurdivan Mayus Binti Shipahonnozuk Loppibetdonduk Abu Ishvafa Ibn Iffar marched in silence, dragging from fatigue and hunger and rhythmically rustling of his pants, which he wove layered paper bag found in the barn of the collective farm.It, to make it easier to walk, he decided to go on rails.Hungry and humpbacked sorcerer Hurdivan Mayus Binti Shipahonnozuk Loppibetdonduk Abu Ishvafa Ibn Iffar was walking on the tracks, like endless stairs to nowhere and he suddenly had his feet stuck between the rails. Hurdivan Mayus Binti Shipahonnozuk Loppibetdonduk Abu Ishvafa Ibn Iffar howled in unbearable pain, looking at the starry sky, showing arteries in his neck, like a werewolf who got into a silver trap.Despite the pain Hurdivan Mayus Binti Shipahonnozuk Loppibetdonduk Abu Ishvafa Ibn Iffar tried to pull his leg, but couldn't.In the light of the moon he saw the blood that oozed from his feet.The worst thing was that he got into a terrible trap, which it was impossible to open or to drag him along, to somewhere in a repair shop and ask for help.This trap was the heaviest and biggest steel trap in the world. Hurdivan Mayus Binti Shipahonnozuk Loppibetdonduk Abu Ishvafa Ibn Iffar knew that this steel is expensive trains and high speed.

-What a fool I am! What an idiot I am! Well, why was I on that infernal railway, why?! All, now I think the teahouse, I'm basically dead.The train is coming soon... Oh, my God.!What have I done to you?! Well, I cheated a little people and robbed people's money in colossal sizes from the state budget and bought a mansion! But you punished me once, driving to the hen-house located in ruins of the thrown farm where I still live one, eating roots of trees! How can so terrible and severely punish a man for stuff?! Oh, it hurts me terribly!Help me, God, before the trains come and hit me!Help me, I will not rust, I assure you! Free me and I will pray to you every day, every hour, every minute, every second, I swear! -he shouted, looking at the moonlit sky where the stars quietly, nonchalantly and indifferently shined its rays on the white sharpener of the moon. God or may not have heard the cry of Hurdivan Mayus Binti Shipahonnozuk Loppibetdonduk Abu Ishvafa Ibn Iffar felt didn't want to help him.

It was silent, a terrible silence.

-Oh Lord! If you don't help me, freeing my leg from that stupid giant steel trap, I will go into opposition, that is sell my soul to your eternal rival, Devil, hear!I will join atheists - Communists, heretics, warlocks and I will fight against you until the end of the life!-shouted Hurdivan Mayus Binti Shipahonnozuk Loppibetdonduk Abu Ishvafa Ibn Iffar in despair.

Then he fervently asked for help from the devil, too: -the Devil, and the devil! You hear me?! I know you can hear and see it all, but you're watching it all silently. Seen, God is not helping me.Would you please help me, I'll bring the Beers!

Free me from this trap and I will serve you all my life, deceiving the slaves of your eternal rival-God and day and night will Rob people's money in colossal sizes in various ways, sending them to foreign offshore accounts!I will provoke soldiers between Muslims and Christians, maja Jews and Buddhists so that these naive believers exterminate each other, leaving the infidels, that is us!I'll set fire to mosques! Blow up temples and synagogues! Trust me, the devil help meeee! - he asked for help from the Devil. But the devil was silent too. Even the devil did not trust Hurdivan Mayus Binti Shipahonnozuk Loppibetdonduk Abu Ishvafa Ibn Iffar and didn't want to give him bony and hairy helping hands.And time went by and unbearable pain in the leg Hurdivan Mayus Binti Shipahonnozuk Loppibetdonduk Abu Ishvafa Ibn Iffar increased. His leg was swollen from the size of telephone poles, and blackened. Threatened gangrene and amputation. Hurdivan Mayus Binti Shipahonnozuk Loppibetdonduk Abu Ishvafa Ibn Iffar cried from the pain and hopelessness, making a face.

-Yeah, atheists communists were right! It turns out neither God nor the devil exists in this world! I'm better off asking for help from kind simple and naive people.Naive people will give me real help, I know that... I know... and I'm one hundred percent sure... thought Hurdivan Mayus Binti Shipahonnozuk Loppibetdonduk Abu Ishvafa Ibn Iffar and started screaming at the top of his lungs.

-People, help! I'm stuck on the railing. Well, who is out there! - he shouted with a voice of a wild man. But, to the settlement was far. No one has responded to his cries for help. Hurdivan Mayus Binti Shipahonnozuk Loppibetdonduk Abu Ishvafa Ibn Iffar crying in his women's holy handkerchief, moaning, trying to pull his foot from the rails, but it did not work.

And there, in the booth of points man of Railway, where the light was on, symphonic music sounded, the switchman sat there with his mistress, drinking vodka and passionately kissing her in soft lips instead of snacks.

-Let's get undressed, darling, better go to bed on the sofa. And then a chair is not convenient as it is to love-said the switchman, hastily throwing off their clothes.
- No, not now, darling. I don't want your Manager interrupted again our lesson on sweet and passionate. We take the train and then... - said the points man lover.
Yeah, don't you worry, my beauty, I already met the request of the Manager, and switched the railway and let go train yourself ... Come on, take off all your clothes and quickly lay down on the sofa, my fragrant marvelous rose - the points man said, hurrying his mistress to undress.

- Tsss , you hear somebody shouts about the help of far -said the mistress of the world, listening to the silence of the night.
- No, no, you're my incomparable mistress. It's probably the distant trains. Oh, how I love the sleepy cries of the midnight train! To be honest, I became a switch man for this romance. Sitting in the booth, at dusk and looking through the window at the shining moon and countless blue and red stars, Samara delighted in divine magic silence. And there, in the distance beyond the river and over the hills hear the sad echoes of the night trains. Trains go crying away like a sad caravan of cranes of the autumn, as the years that are fading, into eternity, as our friends, who passed away.Hearing their honks sometimes I silently cry -said the switchman, looking at the freckled sky shining on the moon, blunted his brooding eyes.

- Yeah, you talk like great writers and poets. I'm happy! I thank God for finding you. Only these days I started to live in the present, thanks to you. Why didn't I meet you before? How many years have I suffered, living with that moron impotent Hurdivan Mayus Binti Shipahonnozuk Loppibetdonduk Abu Ishvafa Ibn Iffar who lives alone in an abandoned farm in an old chicken coop she said turning off the light and began to undress.

Oh, that's quite another matter -glad switchman, tearing with teeth a packet of condom and they lay on the rickety old pre-war torn sofa.

Hurdivan Mayus Binti Shipahonnozuk Loppibetdonduk Abu Ishvafa Ibn Iffar all screaming and crying, calling people for help. It was so hard and long to shout that in the end he completely lost his voice, like a dumb. By this time, the train began to approach at a furious speed. Hurdivan Mayus Binti Shipahonnozuk Loppibetdonduk Abu Ishvafa Ibn Iffar met the train, staring eyes of fear and he did not even have time to scream. Hurdivan Mayus Binti Shipahonnozuk Loppibetdonduk Abu Ishvafa Ibn Iffar was hit by a train and dragged his body and head humpback vile and treacherous sorcerer like the evil Penguin had rolled down, where grew thick tall grass.





17/12/2014.
1:30 PM. the city of Brampton, Canada.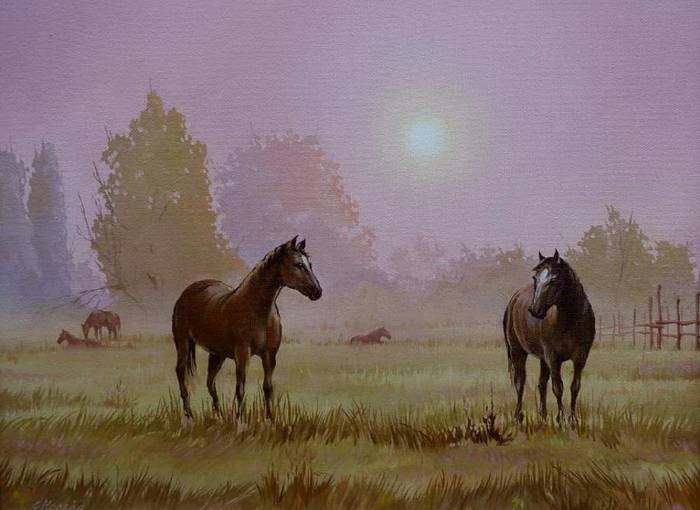 Обновлено (28.06.2018 13:28)