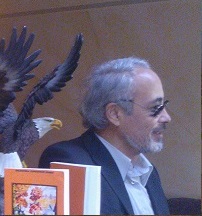 Holder Volcano

Member of the Uzbek Union of Writers

Chapter 21 of the short novel of Holder Volcano "Falling leaves"




The fight in the birthday of Turabitdun





Khurshida's son turned one year old. She wanted to name her baby the tractor driver Sultan, but her husband Pathella and mother-in-law, Khurshida suggested to name the baby Turabitdun in honor of her grandfather, who showed the presentation at weddings, running freely on the high rope with a pole in his hands and directly into the rope cut the sheep. Recently the whole family celebrated the birthday of Turabitdun for a rich banquet. The birthday was attended by parents of Khurshida who sat in the place of honor at the table. Abduljabbar was always tipsy and sat holding his grandson in his hands, kissed him on the cheeks, rejoiced.
- I can see clearly that my grandson Turabitdun will be a great person! he said proudly.
- Oh, yeah, you're right - confirmed the words of his test Pathella, lighting candles, inserted into the beautiful cake.
- Come on son; show me what you can do. Let's get you out here, the booze you probably hid in the Saratov fridge. What speech generally can go about a party with no alcohol?! Let us drink to the health of my grandson Turabitdun and for the health of my idol the Great Chairman, comrade Kokyutalov abu Salasarimsak ibn Guslvozhib Tezaktelbakezavuch! - said Abduljabbar, raising his grandson high and looking him in the eye. Hearing this, Pathella looked at Khurshida say, what to do? Khurshida called her husband into the kitchen and said in a whisper:
- Pathella, father already sitting drunk. If you pour more on him, that's all. He's going to start getting bigger. Tell him you're not a drinker, and we don't have vodka in the fridge.
- You, that honey, I so not can. How can I fool my father-in-law? He is for me like a father. What's he going to think of me after that?! I don't want our father to think of me as a greedy person. What if he gets out of his seat and leaves?! Or, say, go to a nearby pub, drink vodka out of a bottle, empty it all standing, and come back to us? Isn't it better to have a drink with him one hundred and to remove the vodka from the table to hide it. Another option we have, love - said Pathella also in a whisper.
- Well, as you know. Be extremely careful. And then the father of such a nature that it will not find - said Khurshida.
- Don't worry darling, everything will be okay - said Pathella, kissing his wife. Then he took out vodka from fridge door and headed to table, for which sat his mother -in -law and with his father-in-law.
Seeing a bottle of vodka in the hands of Pathella, Abduljabbar predatory happy,
- That's ours! - He said, rubbing his hands together like a fly that rubs paws.
- Yes, father -said Pathella, also smiling.
Uncorking the bottle, he carefully began to pour into bowls. Watching his movements, Abduljabbar could not resist.
- Well, You, my son-in-law, what you as the pharmacist who weighs snake venom? Hands You are shaking like a cheque, who suffers from Parkinson's disease. Pour the bowls full! Today we have a round date, a family holiday! We celebrate the birthday of my first grandson! Let's drink and be merry, while our ships will not sink in a sea of vodka! - He said.
- Well, father - obeyed Pathella and filled with subtle and sonorous Tashkent cups vodka. After that, they drank for the health of the birthday boy, choking with bowls, and tasted salty cucumber.
Pathella wanted was to quietly remove the vodka from the table and hide, but he did not.
- Where do you take the vodka, my dear son-in-law?! It is not good to complete the penalty not sacrifice, comrade executioner - said Abduljabbar, deliciously munching a slice of salted cucumber and wiping his lips with a towel. Then he offered to drink the health of his idol, the Great Chairman of the collective farm comrade Kokyutalov abu Salasarimsak ibn Guslvozhib Tezaktelbakezavuch. When they emptied a bottle of vodka, Abduljabbar became embittered. Barely looking at his grandson Turabitdun, he began to speak.
- Turabitdun, you are my first grandchild, and when you grow up, you will become a mechanic, of the animal on our farm "Tillaquduq" and be involved in shearing sheep on flocks as I do! - he said.
- No, father, you're wrong. Our Turabitdun when you grow up, you will become a singer. I will create all conditions for him, buy him a piano only Turabitdun became a great singer. I'm ready to die, after Turabitdun coming on stage of the Palace "Khalklar dostligi" in the center of Tashkent and sing a song of a poor soldier, who lost both eyes in the war and lying in the hospital, sang the sad song of his wounded countryman who was discharged from the hospital. The blind soldier sang about so:
- Oh, brother, if you get to the homeland alive and well, the first thing to say Hello to my father!
Also say Hello to my poor mother, who, stumbling, runs out to meet you, to hear good news about me.

Pathella sang a sad song about a blinded warrior, knocking to the beat on the table. Abduljabbar got angry.
- No! I don't want him to become a singer! Turabitdun will be the only mechanic of the animal on our farm "Tillaquduq" and will shear the sheep in the pasture with the help of machines with elastic shaft! I'm ready to die, not sparing anything directly in the collective farm club, when my grandson Turabitdun will receive an honorary diploma from the hands of my idol, the great Chairman of the XXI century comrade Kokyutalov abu Salasarimsak ibn Guslvozhib Tezaktelbakezavuch, demonstrating their art in the shearing of sheep and goats! -Abduljabbar shouted.
- No! Turabitdun my son, and he will become the person that I dream of! He will be a humorist, will make people laugh at weddings, and will make a lot of money, he will build a cottage at the foot of the "Khumsan" mountains: there will be picnics, fishing, hunting saiga and tapirs in the steppes and all that! If he disobeys me and becomes a mechanic in a livestock farm, I'll take a hunting rifle and shoot myself! - replied the father-in-law Pathella.
- You, son-in-law, don't play with fire! And then I have a very bad temper! Don't cross me! If I said that Turabitdun you'll be a mechanic of the farm animals, then so be it. Oh, you decided to shoot! Yes bullets pity on you! No offense, but people like you need to kill with a shovel to save a bullet! Long ago I would have strangled you with my own hands, but you remain alive only because of my respect to your uncle, the great chairman, comrade Kokyutalov abu Salasarimsak ibn Guslvozhib Tezaktelbakezavuch! So, think before you say anything, make a statement or, say, petition - Abduljabbar said.
- No! My decision is firm and not negotiable. My son will only do Show business! - shouted Pathella.
- Oh, is that so?! Well, now you blame yourself, you're in the rectum! - said angry and drunk Abduljabbar. With these words he lashed out on his son-in-law and began to strangle him with all his might. But Pathella managed to free his neck from the sharp as pincers of a crab at the hands of Abduljabbar. He not only defended himself, but went on the offensive, throwing punches and kicks to the vital organs of his father. Women and small birthday Turabitdun began to cry and scream. Khurshida also cried and begged them to stop the fight. She tried to separate the fighting men, but they fought like fighting dogs.
- Who's the rectum, huh? Who is the horse?! And let me repeat, a goat smelly again, something I can't hear! You allow yourself; the cattle are dirty, which goes to the farm, sinking knee-deep in the dermis! I'm respected, accepted, treated, and you, instead of saying thanks, wipe your ass with the tablecloth, insult, shake your right! Who are you to dictate to me?! Or have you forgotten who I am?! I'm the nephew of the Chairman of the Collective farm"Tillquduq" Mr. Kokyutalov abu Salasarimsak ibn Guslvozhib Tezaktelbakezavuch! Enough of my bit, and you immediately be fired and go to jail for years! - said Abduljabbar, continuing stubbornly and desperately fighting.
- Are you a man or a snitch, not shorn sheep "Gissar" you with a huge rump! Well, go tell your uncle and have him kick me out of the job if he really needs to lose a talented professional like me! - said Abduljabbar, and with a distorted face with anger and contempt, hit with a fist Pathella. From a strong blow of Pathella flew and fell on the table. The table broke into two parts. And the cake flew into the air and turned over on the fly, hit right in the face of Abduljabbar. While Abduljabbar was wiping the cake cream from his face to open his eyes, Pathella managed to get up, grab a piece of the board of the collapsed table and hit hard on the head of his father-in-law. Abduljabbar crashed to the floor, unconscious.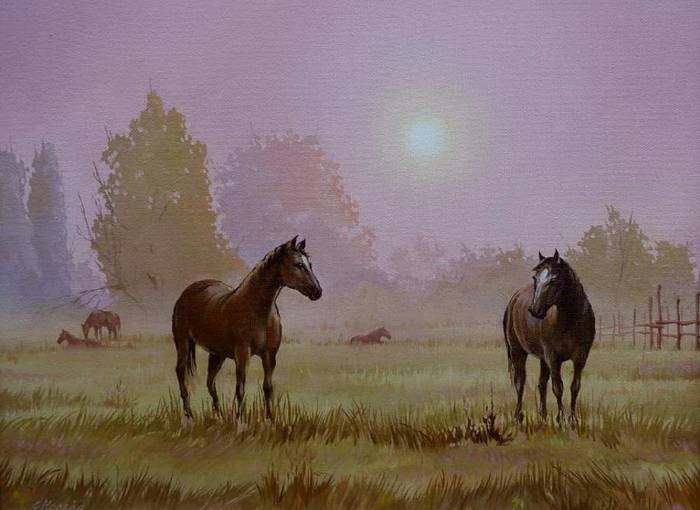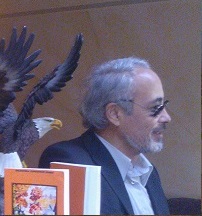 Holder Volcano

Member of the Uzbek Union of Writers

Chapter 20 of the short novel of Holder Volcano "Falling leaves"




Writer Qalandar Hazrat ibn Abdel Fattah




After Khurshida angered the visitors by its hysterical, the owner fired her dining room. She had to find a new job. After a long search, she still found a job in the city Park of culture and recreation. She started working there as a janitor and cleaned the Park with a broom with a long wooden handle. Khurshida performed the tasks given to her by the foreman. Work in this Park liked it even those, which in it, too, grew white acacia. Where she sometimes sat on the bench under the white acacia, eating his meager dinner, she feels as a mother field camp, where there was exactly the same locust, which became a symbol of her love. On the lake, people riding families on boats, some crowds walked through the Park where it was shady, clean and cool from bubbling fountains. Many preferred to ride on the merry-go-round, others rested on other attractions, ate ice cream and drank soft drinks. Especially attracted the attention of Khurshida, well-dressed couples in love, who walked in the Park, walking under the handle, laughing loudly. Khurshida looked after them with envy, thoughtfully leaning on the handle of the rake or shovel with work gloves on her hands. Entry days, Khurshida did not rest as other workers, and went into wide field and in the thickets among the juniper bushes collected dung for the winter, despite the fact that she was already two months pregnant. To collect dung for her was like a good walk in the fresh air, a kind of rest and freedom, where she could think about tractor driver Sultan as much as necessary and no, it does not interfere. Every Sunday she went to the side of a wide field, with a bag in her hands, like people who go to the forest to pick mushrooms. She rejoiced every time she found dung, as an avid mushroom picker who is happy to find a mushroom. As this is ancient free of dried fuel was easy, Khurshida did not make special work to lift a sack of dung. Pressed dung reminded cakes could be found mainly in those places where cows grazed all summer. Khurshida today decided to collect dung at the edges of cotton fields in the juniper bushes, thickets and on the banks of the river at the ravine. Collecting dung, she looked around; making sure no one was around, she sang a sad song about love and separation. She sang enthusiastically and beautifully, like a professional singer. She came to herself and blushed only when I saw on the shore in the middle of tall grasses, the man who was sitting with a fishing rod in his hands. He looked at Hurshida with interest, and she became uncomfortable.
- Sorry, I didn't know you were fishing here. I feel sorry. I probably scared the fish -sheepishly said Khurshida.
- No, on the contrary, you helped me, calling all the fish here, and their magical songs! I was interrupted by the beautiful songs you sang. I interrupted them, coughing like a sheep with leaky lungs. I have a bittersweet so bitter that when I do a puff, the smoke stinks in my lungs like an arrow, because I smoke a flywheel, twisting a piece of paper. And you sing, just like the legendary French singer Mireille Mathieu. At first it seemed to me that these songs are heard from the transistor radio, and sings a professional singer. Can this so and there is? Are you a professional singer? - Fisherman said.
- Yes Ah, that you, what I have talent! I'm not a singer, but a simple caretaker. I work in the city Park of culture. Sweeping the territory - explained Khurshida.
- No, You have to work not as a janitor in parks, but in Philharmonic halls and go on tour giving concerts all over the country! You have a loud and clear voice like a tuning fork, like a silver bell that rings zing! Dzin! Dzin! But do not forget, God forbid, you leave the art and will not sing for the General public, the story Will not forgive you. And the future generations will curse you with glee. I appreciate talent, because I'm a writer. Write a book. Recently wrote a very interesting novel. "The driver" it's called. In this novel, my literary hero Kosakalparazet Patrontash Partizanovuch forty years sitting in a deep and dark dungeon of the Emir Abu Negman Merzaqul Khidar Ibn Darvesh Kokaltash Abdulmakorem Hadjy Balutkhan for kidnapping time. Kosakalparazet Patrontash Partizanovucha childhood dream that he had a lot of time, but his dream was never realized. In a land where he was born Kosakalparazet Patrontash Partizanovuch, it was difficult to exist if the person didn't have enough time. That is, then time was more expensive than gold. From the lack of time, people even died, you know? Parents Kosakalparazet Patrontash Partizanovuch also died from lack of time. Kosakalparazet Patrontash Partizanovuch have grown and matured and one day, he robbed the Central Bank. There is, unfortunately, Kosakalparazet Patrontash Partizanovuch the alarm went off and the guards arrested him red-handed. And condemned, put him in a deep and dark dungeon, where people can see only birds flying and the sky above the dungeon. Forty years young Kosakalparazet Patrontash Partizanovuch was released grizzled, older man and began to work as a shepherd, Drover large herds of donkeys in the steppes. Day and night he drove a herd of wild donkeys on the boundless steppe with a long whip in his hands, and clouds of dust that rose from the hooves of wild steppe donkeys, settled on his sweaty face, hands and feet. A herd of donkeys was so huge that Kosakalparazet Patrontash Partizanovuch lost their account when they wanted to count their heads for reporting to the user. Every day without days off and without leaving from morning to night, running around the steppe barefoot in the same short striped pants, eating on the run. And the donkey, the long and ugly was shouting, stretching his neck, then fought among themselves, biting and laga each other, then ran, shaking the steppe hooves. Kosakalparazet Patrontash Partizanovuch loved the giant herd of wild donkeys, and day and night he worked to drive them into safe shelters, where they could not break a pack of hungry wolves. But gradually the herd is out of control and no longer obey the driver of Kosakalparazet Patrontash Partizanovuch . Despite this, shepherd Kosakalparazet Patrontash Partizanovuch not sleeping a wink at night lit bonfires, and hungry wolves dared not attack the donkeys, for fear of the blazing fire. But the donkeys were not able to appreciate the back-breaking labor of his shepherd, on the contrary, once they trampled him into the mud and killed. Here is such a sad affair happened to me at a glance - fisherman finished his story. Then add:
- My name is qalandar Hazrat Ibn Abdel Fattah - What's your name? - He asked.
- My name is... And why should you? Actually, I can tell you my name. I'm Khurshida. But your story about the novel you wrote just struck me. What an interesting and sad novel. And where, in any bookstore you can buy this book, sir Kalandar Hazrat Ibn Abdel Fattah -? - asked Khurshida.
- Unfortunately, You will not find my novel in the bookstores of the country yet. But there is hope that it will be published by one large publishing house with which I signed the contract. Yes, writers are people too, and they also have families and children. I mean, they need money, too. But I generally do not write for publication. I have nothing to compare the pleasure that I get when I write my works. I love fishing, loneliness and silence. I go to bed late, but Wake up at dawn, when others are sleeping the sweet sleep, and in silence listen to the sonorous morning trills of newly awakened birds. Streets are deserted. If you don't count the bird's chirping, we can assume that silence reigns around. The air is cool and clean. In such hours it seems that consciousness deepens and the mind becomes transparent like a mirror. Then you go out into the yard and sitting on the steps of the wooden stairs of your hut, you listen to the cool silence, watching the slowly and gradually pale horizon, which is full of stripes, like a torn silk women's nightgown pale yellow. From the distant clover fields, there were voices of wild birds. Here begins the roll call of roosters. From a distance barely hear the drums and hysterical crying surnai (Eastern wood-wind musical instrument), inviting people for a free wedding Breakfast which would attract anyone, without invitation. Sounds of canary and the drum roll. These distant sounds do not disturb the silence, on the contrary, decorate it with their presence. Especially when you're with a hoe on my shoulder going for a morning trail, overgrown from two sides by high grass, begins to sparkle with diamond dew, and the sun, bursting, singing skylarks over a field. You will stop with a smile on your lips to listen to the joyful songs of these birds that sing. You listen to their songs, and you don't want to leave. Then with elated mood you walk further, as speak, with leaps and bounds. It is good that there is a field, to my happiness. If I was offered a job in some crowded city and assigned a salary of five thousand dollars a month, I still could not live and work there for a long time. I would have died right at the working machine from the longing for the broad fields and the native village, gradually slimming, losing the gift of speech like a wild man. Borderless, I'm like a Dolphin with no sea. Dumb love flight of the white butterflies that flutter above the paths, silently chasing each other. The flight of white butterflies is a living image of silence, which artists are unable to portray in their paintings. I've been on the field a long time knocking on hoe, and I don't sit down to rest, no. In order to shake off the boot, which hit the lump. I take my boots off my feet and begin to shake it, holding it like a pipe of a heater, which is cleaned of soot in the winter. Meanwhile, I hear a distant and sad voice of a lone hoopoe and freezes with the boot in his hands: "Upupup! Upupup! Upupup! Pisssss!"."Upupup! Upupup! Upupup! Pisssss!". I listen to the weeping of the hoopoe, grey. Then I put on my boots and then I keep working. I used to think why I always wanted to cry when I heard the voice of the hoopoe in the fields. Then I realized that this voice, it turns out, is associated with my childhood, and it reminds me of those distant years when I went to the field with my late mother. I vaguely remember the field camp with thatched roof, tall poplars and a huge willow tree, in the shade where we children played, next bubbled through pure water in the irrigation ditch; on the branches of the tall poplars hundreds of passerine nests, red straw which patted the winds. Sparrows rustled in unison, stunning the neighborhood. How noisy these poplar and willow on the free winds! The nannies tied hammocks to trunks of poplars and, having laid in these hammocks kids, rocked them, loudly singing the lullaby, for the field camp. Women worked in the fields, glittering in the distance with the edges of their hoe. I still miss those fields and mulberry trees with trunks like elephant legs. I miss those tall poplars, the willows, the noise and the chirp of the Sparrow flocks, and I even miss the smell of pesticide-treated cotton seeds that lay in the pit. Oddly enough, the smell of pesticides - it is also the smell of my childhood. Every time I think about it, tears come to my eyes. Don't know why, but it is. That field camp and the trees, those people disappeared a long time ago. But they live in the fields of my memories, and no one can kill and destroy. With such thoughts I get back to work. I work, I work, and suddenly I stop again, straightening my back, and listen to the voice of cuckoo, which comes from the coast, where the olives grow, which blossomed. The pleasant smells of blooming olives are spread around the field drunk winds. Oh, you should have seen the moment when I come back from the field against the backdrop of a blazing sunset! I'm going tired, but in a good mood at the acquaintance to a pain a trail, overgrown from two sides by high grass, fending off pesky mosquitoes. As I cross the field, the night falls softly, and begins to twinkle. I walk along the trail, walking with a hoe on my shoulder, but not without stopping, of course. I stop only to watch the moon slowly rising from the horizon, quietly illuminating the cotton fields. Looking at the rising moon, I listen to the singing of the cricket, which is chorus and rhythmically chirping, but they do not see. And the moon shines selflessly. There, above the village in the sky, twinkling innumerable stars. I'm looking at the big dipper constellation, which looks like a crystal. And there's a little bear. I stand and I cannot look away from celestial bodies. I am a farmer. I work in another field, in the field of literature. I sow the seeds of kindness in people's hearts. I know that these seeds will grow and give their fruits, which will bring pleasure and joy to all people of the planet. Finally, I would say that for me creativity is life. And life is creation, there is also creativity, the creativity of Almighty God summed up his story writer qalandar Hazrat Ibn Abdel Fattah.
- Ooooh, I never thought that someday meet a living writer like you, right here, on the banks of the river. To be honest, I am fascinated by your stories - said Khurshida. Here on the surface of the coastal waters began to twitch the float rod writer Kalandar Hazrat Ibn Abdel Fattah-and excited him, disappeared under the water. Writer qalandar Hazrat Ibn Abdel Fattah -quickly began to roll up the line into the reel and soon over the water seemed to hump the fish, which trembled nervously, wanting to get rid of the hook. But it did not. Kalandar Hazrat Ibn Abdelfattah pulled the fish out of the water and freed it from the hook, threw it on the shore, where standing Khurshida. She even got scared and jumped back, having made laugh with the writer Qalandar Hazrat Ibn Abdel Fattah. They laughed and rejoiced, with admiration looking at the fish, which from lack of air were widely opened and shut it's mouth, convulsive twitching, writhing and bulging not contiguous, round, red eyes without eye lashes, staining it's silvery scales, sand.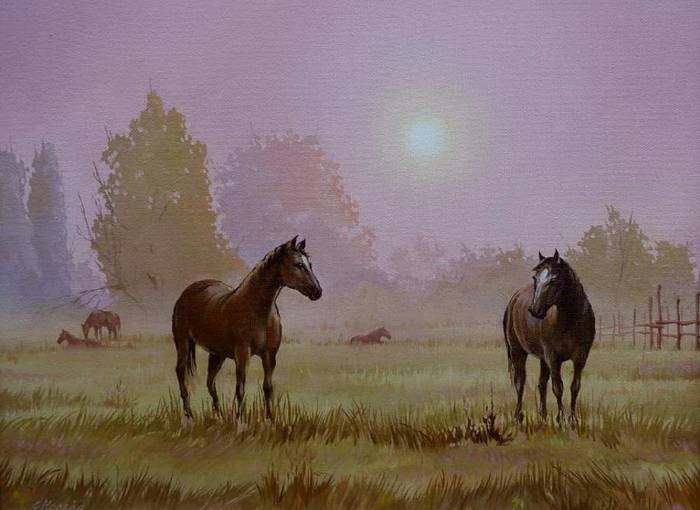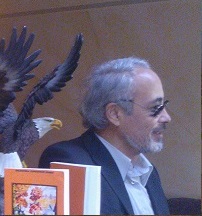 Holder Volcano

Member of the Uzbek Union of Writers

Chapter 19 of the short novel of Holder Volcano "Falling leaves"




Comet



A month later, it became clear that Pathella was a sick man. When he started having an attack, his stomach stopped working, and the undigested food left in full swing. He was tormented by terrible headaches. At such moments, Khurshida lost in panic, not knowing what to do and assisted him as best they could, giving him the pills with water. Pathella often was in the hospital and was treated. But since his illness was chronic, he could not fully recover. However, the district social security he was given a pension of a disabled person, but this meager pension is not enough even for medications. For this simple reason, Khurshida had to get a job to survive. She did just that. Found a job in the city and settled into the dining room where she had to clean the vegetables, boil water, clean the boilers, to watch out for cottonseed oil in the cauldron, where the fried ingredients to the broth and, accordingly, to clean the premises and territory of this enterprise catering. The work was heavy. But Khurshida did not complain. It was much better than sitting at home. She was the first to arrive by bus at dawn, when the streets were dominated by the sleepy silence, and sad red street lights. Sweeping the area of the canteen, she was thinking about Sultan recalled with a sigh those unforgettable bright days that are gone forever into the past, into eternity. She worked all day tirelessly and the evening, wearily returned home, sometimes falling asleep in the bus standing. Arriving from work, she cooked dinner and after dinner washed dishes, made the bed for her mother-in-law. Only after that and she went to bed. One day she woke up from her husband's sobs and was scared. Quickly jumping off the place, she asked her husband, what about him?
-What is happening Pathella!? Again your stomach is bothering you? Is it a headache? Let me take your temperature. I now will light up and will bring you some pills - she said.
- No, Khurshida, do not, honey, do not worry. My stomach is not in pain - said Pathella.
- Then why are you crying? - surprised Khurshida.
- You know, I had my first wife Oktamhon Sharovarova.I saw her in my dream - answered Pathella, continuing to cry. Hearing this, Khurshida froze like a wax figure in Madame Tussauds Museum in distant and foggy London. Coming a little to herself, she looked at her husband in disbelief and asked:
- Were you married before?
- Yes, Khurshida. I'm sorry, honey, I didn't tell you that before. You know, love, I was afraid you'd leave me when you found out I was married. Correct to say that an owl in a sack cannot hide, even if the bag is leather. You see, the mystery came out of my mouth. And why hide truth from you, when you the most a close and staunch man for me? You work day and night to keep our family afloat. Sometimes I feel ashamed that I can't help you. I was supposed to be working, and you're supposed to be at home, like a Princess. You don't think my conscience hurts me? No, I sometimes cry at night, clenching my teeth to creak so that you don't wake up. I pay that I sit at home instead of providing you and our family with all necessary things, working as the guest worker in the neighboring countries, as well as many our compatriots. Earn money and build a gorgeous house, buy a car, buy you gold chains, rings with diamond jewelry, expensive dresses... I am eternally indebted to you, Khurshida. You're my angel in human form... - softly cried Pathella, shaking her shoulders.
At this time in front of Khurshida also began to Shine, the bitter tears, in the light of the moon shining over the translucent curtains of the Windows. She rushed into the pastel and by firmly pressing a pillow to his eyes, began to sob bitterly. Pathella wanted to reassure her, but she removed his hands that touched her. Those hands she felt suffocating serpents of the tropical forests of South America. Khurshida did not tell her mother that her husband Pathella was married to her. She just didn't want to stab at the heart of her mother. Sorry mom already afflicted with suffering. On the contrary, as if nothing had happened, she continued to work in the same dining room where she worked and at least for some time, forgetting about the negatives, plunging into an endless ocean of memories connected with the tractor driver Sultan. Recently she went to her parents and went to the field to the camp, where, as before, the blossoms of white acacia, which has become a symbol of love Khurshida and the tractor driver Sultan. It turns out that she, as before, vigorously flourished, and the nest of the magpie disappeared, being covered with bunches of white acacia flowers, where Khurshida and Sultan was sitting, enjoying the beauty of the Paradise tree. From the branches of acacia quietly and sadly, like tears, fell on a wandering spring wind white petals, blooming bunches. Khurshida wanted not only just to visit but to live alone and the rest of her life, wandering around the paths through the fields, thinking about those days, about the hilarious conversations, the smiles, ringing laughter, the gentle touch of hands and a passionate searing kiss.
Then something wonderful happened. Khurshida was working in the kitchen, frying meat in a huge cauldron, where the noisy warm cotton oil, making sparkling sounds. Suddenly one of the officers the dining room, which the maid who cleaned the tables, told Khurshida that someone asks.
- I do not know a man named Sultan. He's wearing a plaid cap, sitting at a table by the fountain, and he asked me to call you! - She said.
Hearing these words, Khurshida almost fell down. She stood there like a dope with a skimmer in her hand and couldn't move as if her legs were nailed to the floor. In a minute she came to herself, and did not know what to do.
- My God, really?.. Is it true, Gulshanoy?! But today is not the first of April by chance? No...Oh, uh, hot oil, leaving it unattended is dangerous. It can burn and flame to envelop the whole kitchen. Expensive ingredients will burn... And what if I turn off the stove for a while... No, you cannot... The chief's gonna get me out of work. Oops, water in the pot boiled!.. she thought, and she quickly lifted the lid of the pan.Then accidentally dropped it on the floor. The lid thundered and a few drops of boiling water fell on her thigh. She jumped from the burn, making a face.
- Vss-ah! Vss-ahhhh! - Khurshida hissed, clutching her thigh, involuntarily remembering that distant incident with the tractor driver Sultan, when she scalded his leg, spilling boiling water from a samovar field.
- Here Satan, and, as luck would have it... No,I'll turn the stove off. Whether, that will... What happiness and, what happiness! He arrived on the end of the! Found me all -???! Thank you, Lord God, thank you! I'm out of here... I'll go out now... we will meet again... Oh, how I worry, my hands shaking... Hey, where am I in that dirty robe? What will Sultan think when he sees me like this? I need to change - thought, Khurshida and turning off the stove, ran to the side of the cupboard with clothes. But Khurshida tripped in a pot and fell on the floor. It was the cave of aluminum pots, which she had recently washed, as they say, to the holes. There were pans and buckets, like basins in the Eastern bathhouse with good acoustics. She quickly extricated herself from the dishes and ran back towards the locker where she'd changed clothes after work, for a small screen. Khurshida took off the robe and quickly dressed as the experienced soldiers re-enlisted during the alarm and was going to run on the street, but stopped again, seeing that she put on a dress inside out.
- Oh, well, what is it, huh?! - Nervous Khurshida, dressed, rushed to the exit. But in the dishwasher, her dress caught on to some tin, and it was torn wide screen! She wouldn't stop if the size of the hole wasn't that big.
- Oh, not this, God!.. Well, why am I so unlucky?! Now ripped my favorite one dress, and there waiting for me my beloved Sultan! What am I supposed to do? Let me put on my robe. Let it dirty, but it will cover the torn part of the dress, she thought, and ran again to the side of the locker. There she wore a dirty robe over her dress, removed the white cap from her head and corrected her hair. Then I remembered the lipstick.
Somewhere in her robe pocket needs to be lipstick... Ah, here is, seems, has found... she thought, fumbling in the pockets of the robe, shaking like a drunk with her hands.
Looking at the piece of mirror that was attached to the wooden door of the cabinet, Khurshida started painting her lips. But the excitement she had put on lipstick wrong and wanting to correct this, she smeared lips. Khurshida quickly wiped the smeared lipstick, with the hem of her robe. After that, Khurshida decided to go outside, no matter what. But when she was running, suddenly she tripped and fell on the tiled floor of the dishwasher hurt her feet. Severe pain forced her to sit. She cried grabbing her sprained leg. At this time, we ran Gulshanoy , that same employee dining room that were cleaning tables. She began to reproach Khurshida supposedly why she hesitates when there waits for it the person?
- Why are you sitting, Khurshida?! There waiting for you you're man! Who is he? He's probably a money-lender, and he came to ask for a favor from you to repay your interest-bearing debt. It's not good to keep a person waiting that long. Come on, rise up! Why are you sitting here?! - She said.
- No, I can't Gulshanoy, I twisted my leg inadvertently - said Khurshida.
- Yeah?! Oh, My God! Sorry, Khurshida, I don't know! Oh, does it hurt? - The cleaning lady said.
- Yeah, - nodded Khurshida, continuing to cry and looking at Gulshanoy through tears.
- No, I have to go! Let us, help me, please, to stand up, Gulshanoy. I leave, and you turn on the stove and watch the stove for me-she said, trying to rise. Cleaning lady tables Gulshanoy helped her up, and she got up. Khurshida went, hobbling on one leg and resting her hands on the wall. But when she got out, there was nobody at the table by the fountain. Seeing this, Khurshida's heart trembled. When she went to the Desk, there lay a large bouquet of red roses and a note. Khurshida quickly took the note and recognized the handwriting of her beloved Sultan.
- No, don't go, don't go! - she roared, not hesitating visitors who were sitting at tables and eating Uzbek the delicious spaghetti, called "Lagman". Khurshida looked around, continuing to cry from sorrow with a distorted face, like a drunken alcoholic. Then, sitting at the table, began to read the note of the Sultan through the tears trembling in her eyes. The content of the note was as follows.
Hello, Khurshida!
I apologize for what I stupid coming put you in an uncomfortable position in front of your management and to the labor collective. The thing is, I, through my old acquaintances, found out about you and your workplace, and I just wanted to see you. To see and to speak as before at least an hour, even for a minute. I am a fool; ever allow such unforgivable mistakes in relation to you and each time hurting you. Here I am again disturbing your quiet moonlit pier, bursting in here like a terrible Typhoon. At first I thought you were mad at me so much that you didn't even want to come out here and see me. Then I came to the conclusion that you simply did not come to a meeting with me, only to preserve the reputation of your beloved husband, their parents and fear of gossip and rumors. And I think you did the right thing. But believe me, Khurshida, I am glad with all my heart that you are alive and well and have finally found your happiness. I won't bother you anymore. Say hello to aunt Raheela and forgive me again for disturbing you. I now live in a very different far-off state, which is called memory. Live there, as before, sitting at our familiar family field table under blooming white acacia, running with you in the direction of the field camp, when there's a storm coming, under the crashing of spring thunder, illuminating my face in the lightning and soaking wet, laughing. In the autumn all thoughts drive your bulldozer "Altai" in yellow on a night the fields covered with fog, thinking only about you. You pop up in my memories like that beautiful blooming white acacia in the distant spring. Sincerely yours, still loving tractor driver Sultan.
After reading the letter, Khurshida for a moment froze. Then clung her head to the table and screamed:
- Nooo! nooo! - She cried a wild voice, hitting her fist on the table. She was crying, no hesitating, even visitors who froze in surprise with forks in hand. Then, Khurshida stood up abruptly and dash ran outside, hoping to have time to see the tractor driver Sultan who sits in a taxi and immediately to stop it. But the tractor driver Sultan was not there.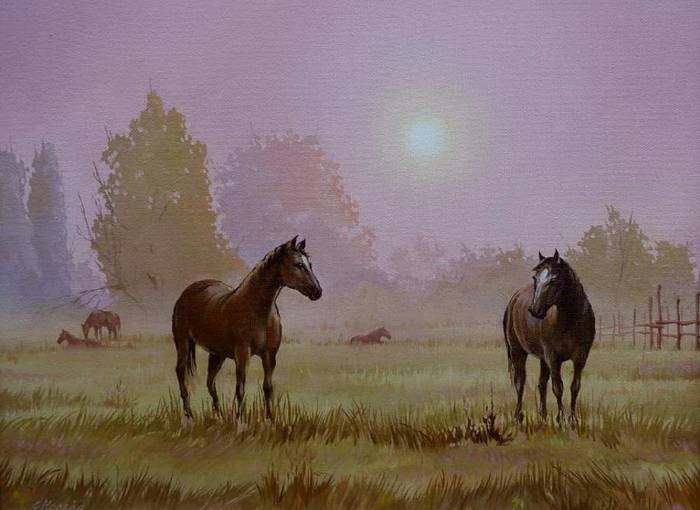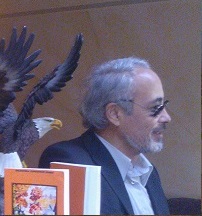 Holder Volcano

Member of the Uzbek Union of Writers

Chapter 18 of the short novel of Holder Volcano "Falling leaves"




Pathella



Before going to the registry office, Khurshida cried at the door, hugging her mother.
- Do not cry, dear, everything will be fine. God forbid that you become happy with Pathella's, Amin! - Raheela tearfully blessed her daughter.
Khurshida went on a car to the registry office, accompanied by her best friends. Friends congratulated her, envying her white. They happily and loudly laughed, whispering in her ear about something intimate. But Khurshida mentally lived in her own world, plunging thoughts in the fog of memories, thinking only of Sultan. Although she smiled at her friends, but inside was crying. Judge for yourself, why should she have a beautiful and rich groom. If she does not feel for him not that there is a feeling of love or sympathy, but even the slightest interest? Who knows, maybe in the future it will release nostalgic memories on bright days which it lived with the tractor driver Sultan, will release unbearable melancholy on it. Maybe with time she'll get used to Pathella. But at the moment, Khurshida felt not human, but rather some empty dishes. She looked at the merriment of her friends, empty eyes, and in her heart, like the empty autumn fields, wandering black cold wind of separation, as a belated farmer in the fog, who returned to his shack with a bag on her shoulders, where the last of the beets, uprooted them. On the way to the girls joined the boys headed fiancé Pathella. He gave her a lush bouquet of flowers and smiled a satisfied smile, talking about something, but Khurshida to listen even it is not wanted. She was thinking about one person, and I think our dear readers know who they're talking about. Pathella sat next to Khurshida and they went further in the direction of the Registrar office. Then registration, the exchange of wedding rings, a Sharia Nikah (engagement) congratulations and all that. Despite the severe winter, according to the order of the chairman comrade Kokyutalov abu Salasarimsak ibn Guslvozhib Tezaktelbakezavuch sped up the wedding. The wedding was attended by the Chairman of the collective farm, and many guests from different places Telekomunikasi district. After made a report to the great chairman of the collective farm comrade Kokyutalov abu Salasarimsak ibn Guslvozhib Tezaktelbakezavuch, have given the word Khurshida's father to Abduljabbar. He was, as always, tipsy and made a toast:
- Hello dear guests! Welcome to my daughter's wedding Khurshida and my son-in-Pathella! I am extremely glad that my daughter married a nephew of our dear great chairman comrade Kokyutalov abu Salasarimsak ibn Guslvozhib Tezaktelbakezavuch! Thank You, our dear wise great permanent chairman comrade Kokyutalov abu Salasarimsak ibn Guslvozhib Tezaktelbakezavuch that you have in this world! You've helped me all your life and made me a man! You gave me the extraordinary responsible position of the mechanic of a livestock farm of our collective farm. Thanks to you, we have jointly raised the economy of our collective farm, increased the number of livestock. Many people tell me, they say, you work for many years in this livestock farm in the same position. You're not bored with all this? Well, did you understand me at last, dear guests that I love this job and can't exist without it. Sometimes I go to the city and in an hour I begin to yearn for a livestock farm of our collective farm. Nostalgia is starting to take over and eat me from the inside out. I, unlike you, I miss the smell of hay and manure, you know? I will come to the farm, inhale the air, where the tart smells of manure and hay, and swirl my head from the buzz. You're laughing in vain, gentlemen. I'm quite serious. I also love the smell of newly mown with a combine corn, I love the expanse of corn fields. Oh, out in the wide field, and the soul sings like a Nightingale under the moon! I go through pastures in boots and in a sweatshirt, shearing sheep in the spring. You can't even imagine how much I love watching herds of cows grazing in a thick autumn fog. Their dim silhouettes in a quiet gray fog captivates me, bewitch me, and milkmaid? They are also in the pre-dawn twilight coming on creaky carts to the farm in silence, milking cows. Oh, my love, the ringing of the rattling empty buckets at dawn, in foggy silence. And there behind the barns and corrals of the mountain is the stack of pressed hay. Like gold bars on the shelves of Swiss banks! Like the pyramid of Pharaoh Tutankhamun in the Egyptian deserts! If I die, then bury me not in the churchyard, and on-site animal farm our farm Tillaquduq and lay over my grave high stacks of pressed hay in the form of the pyramids of the ancient pharaohs of Egypt!..
Sorry, once I start to think about the kindness of our distinguished chairman comrade Kokyutalov abu Salasarimsak ibn Guslvozhib Tezaktelbakezavuch, tears will flow by themselves from my eyes. Because our esteemed chairman comrade Kokyutalov abu Salasarimsak ibn Guslvozhib Tezaktelbakezavuch first noticed and recognized my God-given talent! That sin to conceal, Yes, I confess that I really gifted person in the field of shearing of sheep. But they say that somewhere out there, beyond the ocean... well, in America, that is, in the hearth of world imperialism, the bourgeois annually organize sheep-shearing competitions among Texas cowboys and these cowboys in hats and in rough jeans cut for an hour fifteen and sometimes twenty sheep. And I can cut more than a hundred sheep in an hour! There is a difference? Yes still not tying sheep its feet! As they say, one-time-and on a striped mattress! To dispel your doubts like the morning fog at sunrise, I can demonstrate a complex trick right here, in front of your eyes - said Abduljabbar.
Hearing his words, the guests applauded in support, endorsing his initiative. Abduljabbar connected the ends of the wire synchronous electric machine with the input of the amplifier musicians and shouted:
-Come on, the goat in the Studio! The two quickly brought the goat, grabbing her by the horns and Abduljabbar, replacing the big tip of the clipper with the small one, got to work, demonstrating his high art in the field of shearing sheep and goats. Guests led by the chairman comrade Kokyutalov abu Salasarimsak ibn Guslvozhib Tezaktelbakezavuch watched the action of Abduljabbar with great interest and curiosity. In a few minutes Abduljabbar performed the trick, and surprise guests gasped, then applauded him, shouting "Bravo!", because Abduljabbar wrote using the typewriter on the side of the goat the inscription "Chairman Comrade Kokyutalov abu Salasarimsak ibn Guslvozhib Tezaktelbakezavuch". Seeing this, the chairman Comrade Kokyutalov abu Salasarimsak ibn Guslvozhib Tezaktelbakezavuch and his bodyguards with black glasses, all got up from their seats and stood and applauded the great herdsman to Abduljabbar, admiring his art. Then hired a singer with a delicate velvety voice began to sing a song similar to the crying women and drunken guests began to dance to these songs, snake-like movements of the hands, moving her ass, raising his eyebrows look like black leeches. The wedding took place peacefully, and when the guests left, Khurshida with Pathella left alone in the room for the newlyweds to start their honeymoon. The embarrassment and shame and the indifference Khurshida even looked out of the corner of the eyes in the face of Pathella. When he got close to her in the intimate sense of the word, she screamed in pain. She closed her eyes and imagined that she was not moving closer to Pathella, and her lover, a guy, tractor driver Sultan. After sexual rapprochement she lay, turning away from the groom Pathella, not wanting to see his face. Pathella hugged and kissed on the lips, but Khurshida was lying, still tightly closed their eyes and thinking about love. Then they are washed, completing the Shower. But when Khurshida woke up at dawn to the custom to sweep the yard, she was terribly frightened by seeing a man lying next to him. There lay not the groom of Pathella with which Khurshida was in the registry office, and who was sitting with her at the wedding table, and quite a strange man with a large head, with a nose like a potato, and with too narrow eyes. He smiled at her greeting, and began to hug her.
- Well, Hello, honey, how was your vacation? - said he and tried to again to address these the most... well... you probably know what this is about, don't you? Then, Khurshida stood up abruptly from the scene, covering her pillow with the elastic chest and pulled back. She cried out in a loud voice, trembling with fear. And the man began to calm her down.
What are you yelling? Are you sane? The neighbors will hear! We have bad neighbors and they are not only jealous of us, but hate us! What are you afraid of, Khurshida? It's me, your husband Pathella! Don't shout for God's sake, I'll explain everything! In short, instead of me, the role of the groom was played by my friend, whom I hired for a certain amount of money. He studied at theatrical Institute, actor's faculty. You know, one scholarship is not enough for students. They also want to eat well, dress nice, buy some ice cream for the girls to dance at discos, where the sparkle of the colored rays, then fading, then again. Jump to the beat of the music. Maybe my words Might not sound serious to you, but it's true. My friend played he had been entrusted with the role brilliantly! It's good that you were lying with your eyes closed yesterday and didn't want to see me. And then this scandal would have erupted last night when the envious neighbors in the yard were full. Thank God He saved us from shame! Khurshida, well, give you to understand, finally, without these intrigue you just refused to marry me, you know? Because you're a very beautiful girl. Rather, they were a girl until last night. Well, I just had to do it because I had no other choice. Well, what was I supposed to do if I'm crazy about you? I love you, Khurshida! I, without hesitation, ready to sacrifice my life for you! I know you don't like me. But I was ready for anything, up to such meanness as a fraud. I was hoping that we eventually all will be settled and formed between us, well, if not love, then at least some kind of warm relationship through the bonds of marriage - explained Pathella.
Hearing this, Khurshida wept, covering his face with a pillow.
- What vile people! What horror! What a misfortune! God, why are you punishing me for something?! What have I done to you?! - She cried, then abruptly got up from their seats started to get dressed. Pathella scared and going to Khurshida, tried to grab her hands.
Where, honey?! - He asked.
- Don't touch me with your disgusting filthy hands, you bastard! Depart! I'm going to my parents! - said Khurshida, continuing to cry.
- Khurshida, don't do this, come to your senses! If you don't think about me, at least think about your parents; think about your poor family's reputation! Pity your mother, after all! What will people think, who walk not with the help of their feet, but with the help of language?! They can spread rumors that you are not a virgin! What will happen then? Your parents and your family will be disgraced! What will my friends say?! They'll laugh at me! Think before you make any decision! Well, to hell with it, let my friends laugh at me! I am ready for any humiliation, in order to be with you together! Believe me, I love you, Khurshida, love, and not want, to you were disgraced! That's where the dog is buried. I am ready to kneel before you and, without hesitation, to tell you that it is an honour for me to be your obedient slave! If you leave now, I'm done. I'll take the rope, lather it gently and fsht! - hang said Pathella. After these words, Pathella Khurshida was nothing left to do but accept the fate, whatever it was violent.