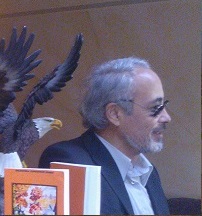 Holder Volcano

Member of the Uzbek Union of  Writers

The world needs balance

(Traslated by author)


(About what I'm writing now, maybe many people know, but nonetheless.Let this be my personal opinion.That is, I do not intend to teach anyone.X.V.)


Even a fool could see that the road passes through a tight rope called life.

People just destined to walk down that rope, even if missing their hands and feet.

In order to take a landmark and keep a balance on this high and dangerous rope, a person must balance.

It is enough to look at the world and think about why only on this planet there is life on other planets and it simply does not.

Because our planet is located at an average distance and because of that location on Earth appeared and evolved life.

If it were a little closer to the sun then it the temperature would be incompatible with life.

Or on the contrary, it would freeze up, being at a remote distance from the sun.Based on this, we the people need to stay in the middle lane of global society ,a neutral position in all relationship with each other, as our planet in the Solar system.

It's called neutrality.

And the balance is in the middle, without balance in recent findings, in societies, in the lives of all creatures and as a result, they will collapse.

To humanity sooner or later have sunk into the abyss, the people of the world should keep the balance in society, living in harmony with other people.

People have to live giving way to each other on this rope as in the world and in the universe everything is interconnected and nothing and no one in this world can not exist separately.

Even after death.

If you look at it through the prism of logic, it immediately becomes clear that the concept of "INDEPENDENCE" is also relative.

People and everything that exists in this world are connected to each other by an invisible chain.We are just little parts of a giant organism like the cells that are directly in contact with each other and cannot be independent.

We depend not only from our other relatives but also from everything that surrounds us.

We are all human beings living on one planet breathing the same air, drinking the same water.

And not in vain read the religious books that God created Adam a single and told him to live in the boundless heavenly garden called Heaven.

Then to Adam was withered from boredom and loneliness, he pulled out a rib and from the rib created eve.

The question arises: Why such an Almighty God created a woman from the same material from which Adam created?

Here lies the whole truth.

Because Adam, a human is one and inseparable organism, even if its abundance on Earth is billions or trillions.

We are just fighting with each other the cells of a single organism, which die and regenerate.

We are parasites, devouring inside of this giant single organism, which seems to us the universe and infinity, which is not possible even heavy duty to see to the naked eye.

It will cover not only the view but our weak and limited mind.

That is, this giant organism is mind-boggling.

It is not possible to reach the boundaries of this creature, even flying on it forever, not just for spacecraft but a time machine and we have eternity, for this giant creature only seconds.

If eternity passes as seconds within this seemingly endless body, then why do we have to oppress to kill each other so pathetic in his pitifully short life, committing sins together in order to live to rejoice in peace and harmony with other creatures, leaving a bright memory in the hearts of everyone on the planet that is our only home, our last refuge in the boundless space?

We are the inhabitants of the planet of the victims and the miserable slaves of their own desires!

Before talking about the freedom of another person about freedom of speech on the freedom of other people and of humanity, the first thing we should exempt themselves from the most!

Until we free ourselves from desires and while we are at the mercy of the passions, and can never establish control over them.

In order to establish an equilibrium in the global society, we must first balance ourselves, that is, to establish control.

Because life on Earth is created on a balance.

And the life of the people is one, only one.

To forcibly take it away from people, especially not innocent children, we should make every effort and work together to prevent political imbalance and escalation of tensions, differences between the conflicting parties, and to maintain stability in hot spots around the world before it's too late!Until the THIRD WORLD war-the LAST WAR!





02/05/2015.
7:45 PM.
the city of Brampton, Canada.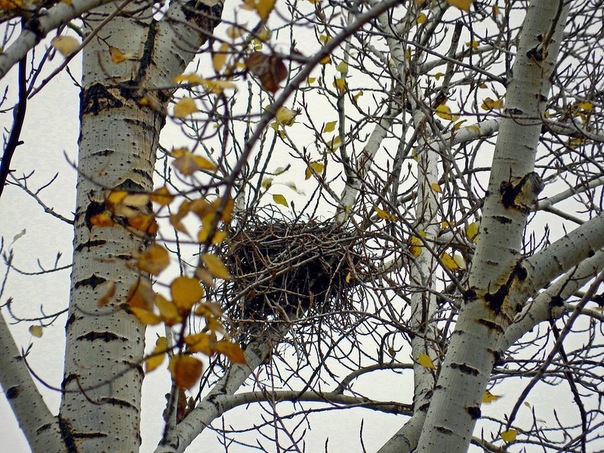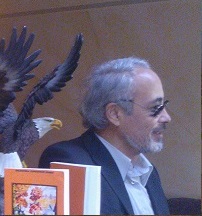 Holder Volcano

Member of the Uzbek Union of Writers
Falling leaves

(povest)
Traslated by author
Any commercial use of the povest Holder Volcano "Falling leaves" prohibited without the prior written consent of the author.(Holder Volcano)

1 Chapter
Spring fields


Spring. Birds singing in the high poplars at field mill, where the white blossomed acacia. Recently, among the thorny branches of acacia could see a nest of magpies, and now it disappeared from sight among the leaves and flowering bunches of the tree. Magpies are very smart birds. They know that boys can't climb a tree, whose thorny branches, as its sharp spiny thorns may hurt to scratch his hands and feet and even to break them harem pants. Acacia flowers have captured the soul like Souvenirs made from pieces of white porcelain. The pleasant smell of these bunches winds spread across the field where farmers work.Khurshida worked, knocking hoe on the rocky field. It was a girl of eighteen, fair-skinned, with a dense and gentle curly dark brown hair, with a slender figure and magnificent Breasts, with hazel eyes, and clear eyes. She is so beautiful smiling coral lips, showing white healthy and beautiful teeth, that a lot of guys in the village were crazy about her. But Khurshida did not pay attention to either one of them, as she felt for him the tender feelings called love. His indifference she has increased "oppression" on the lovers. She didn't even answer your love letters that boys wrote and passed her through her friends.

Khurshida"s father Abduljabbar very strict towards his daughter Khurshida and his difficult character and behavior more like a stepfather than her own father. He often drinks alcohol and satisfied with drunken fights. But Jabbar is a good specialist in the field of sheep shearing. He works as a mechanic on a cattle farm. Repairs on the farm milking machines, automatic drinking bowls, conveyors, cleaning barns, combines, forage shredders and so on.
Although Jabbar is not a religious fanatic, but he strictly prohibits Khurshida to go to parties dedicated to the birthday of her classmates, which was attended by boys. Abduljabbar swore that if his daughter Khurshida will disgrace their family, he will curse. So mother of Khurshida Raheela every day insisted that she did not play with fire and was cautious in communication with her classmates and other unknown guys, Raheela knows that the class of her daughter, not all girls are friendly with Khurshida. That is, some girls are jealous of Khurshida and look at her with despise, because she's pretty and many guys were in love her but not with them.

With these thoughts in mind, Khurshida continued to work on the field, leveling soil for planting cotton. She loves to work in the fields alone, as nobody bothers to think about what she wants to think. Loneliness for her freedom like the boundless sky. Sometimes Khurshida stops, to straighten her back, listening to the distant of a sad voice of an alone hoopoe, which comes from willow grove, where the wind wanders drunk. There, in the distance, a willow grove, a cotton field, she saw an alone tractor that silently glided over the field like a ship on the surface of a green sea of cotton.Khurshida thoughtfully watched agile low flying swallows. They flew over the fields, almost touching the ground, and its white belly and wings similar to bent black daggers with sharp blades. Then again she set to work, humming a sad song about love. And the sun slowly but surely rose to the tip of the sky. Khurshida worked on the field under the scorching sun and stopped work only when on the hill, the cook Tubo shouting the beginning to entice people for lunch.

-Choygaaaaaaaaa! - she cried, and her voice flew over the spring fields, like a bird freed from its chest.

Leaving the hoe on the edge of the field, Khurshida went to the side of the field mill. Approaching her, she smelled a delicate sweet smell fragrant acacia which bloomed near the field camp, which grew tall poplars and weeping willows. At this point, of the cultivator, which stopped near a field camp, jumped a young tractor driver of about twenty to twenty five, in a worn skullcap, tall, broad-shouldered, snub-nosed, with curly hair, with a mustache above fleshy lips. A peculiarity of this guy in his green scar on the left eyebrow. It gave him the appearance of harshness and masculinity. His appearance resembled a Roman Gladiator who fought with his bare hands with hungry tigers. Khurshida had not seen this tractor driver in these parts, but I just remembered his tractor, which she just watched from afar in the cotton field. While Khurshida was removed from the branches of the mulberry tree a small pouch in which was bread, sugar, welding, aluminum spoon, and a mug with a bowl, the tractor driver was already standing in the queue at the field tin samovar, where workers were poured theirself a Cup of boiling water. Taking her mug, Khurshida poured her the tea and also got in line. Seeing her, the guy turned to look and gave up his place. Not expecting such a gentleman, Khurshida thanked the young tractor driver and kindly smiled. After a few minutes the guy started to talk to her:
- Girl, let me tell you an amazing story while we stand in line. In short, yesterday I go past this tree - beauty!- from the white acacia flowers that you can"t stop looking at. The acacia blooming was like a young bride in a white wedding dress! I stopped involuntarily admiring the unusual beauty of this tree, looking at it with delight, like a farmer who came from a distant village with a bag on his shoulders, who first saw the city. Then there was gunfire. I thoughlt, there was a terrorist shooting at me from the machine gun. I quickly lay down on the ground, so he couldn"t fire the whole clip at me. I layed down for a while, and I look, and there's a singing magpi. Well, I felt ashamed about myself. Stood up, looked around, found my dirty skullcap, shook off the dust, jammed it on my head and went on. It"s a good thing nobody but me saw it.

After hearing the story of the tractor driver, everybody having lunch amicably laughed.Khurshida too. Then came their turn. But, unfortunately, boiling water ceased to flow from the samovar's tap. It turned out that the cause was the fact that in the samovar boiling water level dropped below the level of the faucet, so it stopped showering. But the tractor driver found a way out: he asked Khurshida to bend the samovar and pour the boiling water into a mug, which he set up.

- Okay - agreed Khurshida and when the young tractor driver framed his mug to the tap of the samovar, Khurshida gently bent the samovar. But then disaster struck: Khurshida accidentally dropped the samovar, and he fell over, the young tractor driver scalded with boiling water. Tractor driver, making a face from a severe burn, started to jump from the pain, leaning on one leg, pulling air into the lungs.

- Vsss -ah-aaah! Vsss-ahh-ahhhh! Ooooohhhh!- he jumped from the stinging pain and spun like a dog chasing its tail.

Khurshida started to cry, not knowing what to do and how to calm the poor tractor driver. And workers who had already begun eating, all got up from their seats, feeling for the tractor driver who accidentally scalded with boiling water. Some laughed, especially when the timekeeper Abdelkasim cried, you take off your pants and jump right into the pond!

- Oh, excuse me, for God's sake, mister! This is all my fault!.. Badly burned?! Poor!.. I don't know Your name... what your name?.. said Khurshida, crying and circling around the guy in confusion.

A young tractor driver, holding his scalded thigh, stopped for a moment and with a grimace on his face said:

- Me? A-aaaaah- ahhhh... my name is Sultan!

- Oh, mister Sultan, sorry! I didn't want to... - said Khurshida with tears in her eyes.

-Don't worry, girl, about anything... Aa-a-ahhh-ahhh... Ahh-ahh-ahh....My leg will get better before the wedding said tractor driver Sultan, smiling through the grimace on his face, continuing to jump on one leg.
Then he asked, distorting the face of unbearable pain:
-And You? What's your name?

- Me? Oh yeah, my name is Khurshida.

-Very nice... Vsss-aaaaa-aah... Yyyyh! That's a beautiful name, like yourself, honestly. You, Khurshida, do not pay attention to me. Better get yourself something to eat. It"s lunch time right now... - said Sultan, continuing to rely on one leg to alleviate the pain.

- No, I will not eat. Well, how am I supposed to eat when you suffer because of me? - cried Khurshida.

Here the Sultan tractor driver stopped limping and said.

- Well, You, Khurshida, now quit crying! After all, people are looking at us. Already released the pain. Don't you worry. I have everything in order. Don"t you believe my words?.. Well, then I have no choice but to prove to you that I'm healthy as an ox.
Here look and, humming a tune, he began to dance, stamping their tarpaulin boots, as a dancer with great experience.

Sultan danced, whirling like a whirlwind and singing cheerful music. Seeing this, everyone around laughed as if the viewers who are watching a funny presentation of a wandering artist. Khurshida was also smiling through her tears, rejoicing that the Sultan let go of the pain.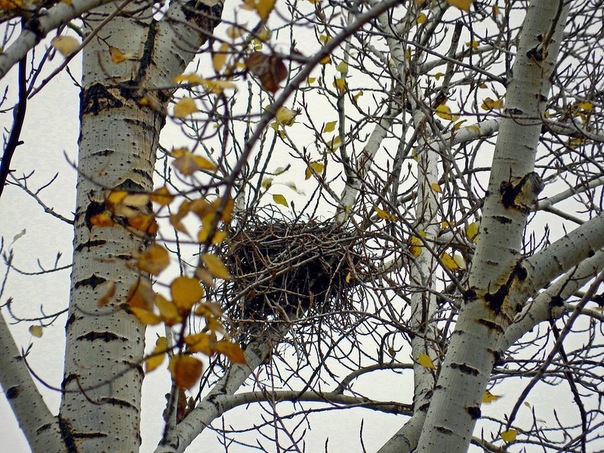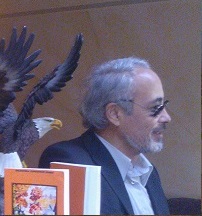 Holder Vulkan

Member of the Uzbek Union of Writers
New idea


The quantity of people on a planet for today is made by 7 500 000 000 people.

Now think, how many money will gather up, if each person will give one rouble one euro or one dollar to a new fund?

We, that is nations of the world should create new worldwide fund where each person, (if it really is the person) should list one rouble or one dollar in the bank account of this fund which means it will be directed on carrying out of hi-tech operations by the seriously ill patient to children by suffering serious disease by a heart disease or an immunodeficiency, also for transplantation of heart, a liver, kidneys and a bone brain.

It is idea not only will rescue lives of sick children, but also pulls together, unites nations of the world, regardless of nationality, race or religion.
02/07/2017.
12:27 day.
Canada.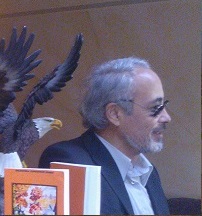 Holder Vulkan

Member of the Uzbek Union of Writers
I believe the time will come


All people who living on this planet, Uzbek and Canadian, American and British, Japanese and French, Israel and Arab, German and Russian, and all the others are siblings and children of Adam and Eve! Therefore all of us, all people of Mother Earth, regardless of nationality, race or religion, should live in peace and harmony as children of one family!

I believe the time will come when humanity will realize this and remove all the borders, the maintenance of which cost billions and billions of dollars for the budget, dismantle all nuclear intercontinental ballistic missiles and put an end to senseless wars once and for all.

And then the world will have one neutral capital and just one parliament and one a president. All citizens of the planet will have the same identification cards. People will be able to move about the planet freely without any visas and without bureaucracy. They will stop wasting crazy money on arms and wars, as well as on strengthening borders, on intelligence and counterintelligence, on the nuclear cruise missiles and anti-missile defense.
Then, to everybody's surprise, terrorism and corruption will disappear from the face of Earth.



Canada,Toronto.
2012.

Придет время


Все народы, которые живут на планете "Земля", являются родственниками то есть все люди дети Адама и Евы и они независимо от национальной принадлежности, расы и вероисповедания должны жить в мире и согласия, как члены единой семьи.

Я верю в то, что человечества глубако осознав причину своих бед, уберет все государственные границы, на содержание которых ежегодно тратятся миллиарды и миллиарды долларов.

Также остановив навсегда финансирования программы вооружения и бессмысленные траты на разведку на контразведку, народы планеты объединяются в одно государство, где будет действовать один паспорт, один парламент и единый президент, избранный народами всей планеты.

Это не усложняет, наборот, упрощает управление человечеством.

Только живя в таком обществе народы всего мира приобретает всеобщую человеческую свободу и люди без визы без бюрократии могут продвигаться свободно с одним паспортом в руках по всей планете.

Совместное использования природными богатствами приведет к миру и согласию народов планеты и они будут жить как братья в единой семье.

Человечества наконец научится жить в мире, без воинов без разногласий без кровавого терроризма. Коррупция тоже навсегда исчезнет с лица земли.
Канада, город Торонто.
2012 год.
World Juniors 2015: Canada wins with 5-4 victory over Russia
In first period action, Anthony Duclair opened the scoring after 23 seconds firing home a pass from Domi past Russian goalie Igor Shestyorkin.

Nick Paul made it 2-0 just two minutes later after he redirected a shot behind Shestyorkin, who was immediately pulled in favour of Ilya Sorokin.

Defenceman Dmitri Yudin countered for Russia to make it 2-1 with a shot from the point that beat Canadian goaltender Zachary Fucale.

Russia advanced to the championship game first with an afternoon game Sunday, defeating Sweden 4-1. Canada advanced late Sunday night after defeating Slovakia 5-1.
Global NEWS
Toronto a beautiful city.